The Forum des images'
dedication to digital creation
The Forum des images strengthens its connection to the field of XR through NewImages Hub, a new program dedicated to creators, and through NewImages Festival, a major event for XR professionals.
NewImages Hub
With NewImages Hub, Forum des images strengthens its connection to the field of XR through a new, year-round, international supportive networking program for creators and professionals, spanning the creation, production, and distribution phases.
NewImages Hub combines the recognized expertise of its festival – NewImages Festival, the positioning of the Forum des images, and the support from partners committed to the accessibility of immersive art for the public. NewImages Hub aims to secure the future of digital creation, ensure the lasting presence of XR works, and facilitate the structuring and opening of the sector in the long term.
The Forum des images, with NewImages Hub, encourages innovation, follows new developments, and supports creators and cultural players.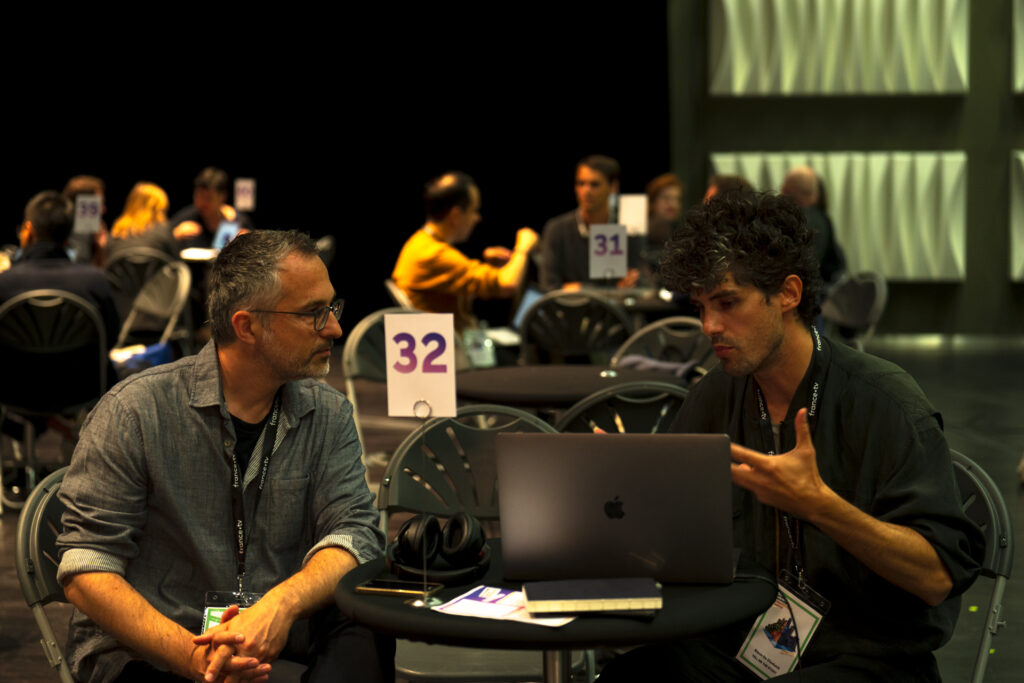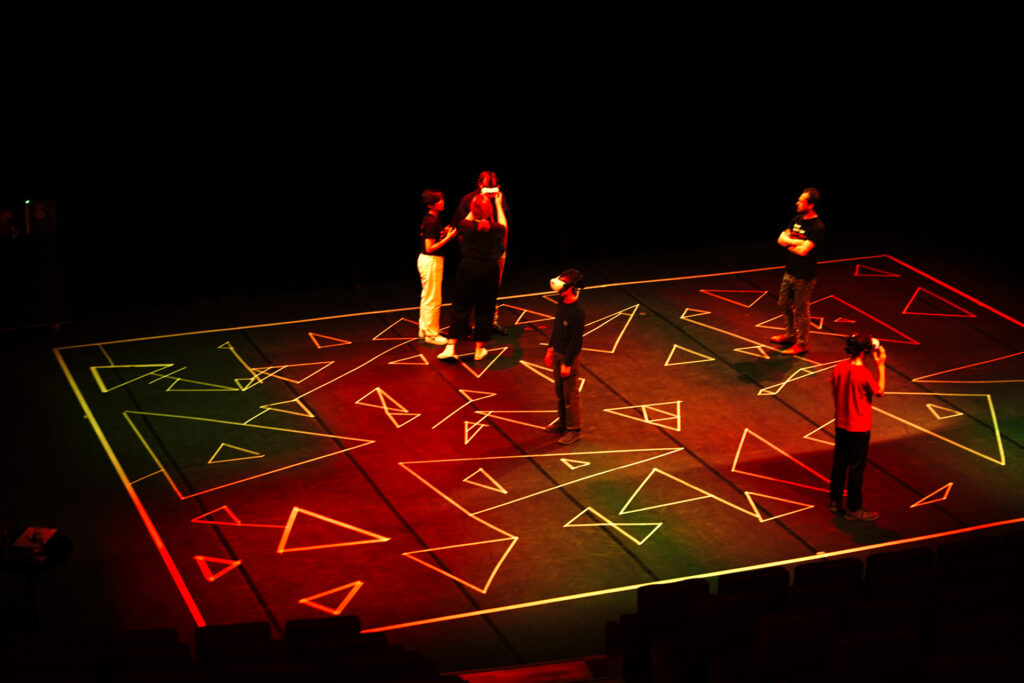 NewImages Festival
As an international event dedicated to digital and immersive creation, the objective of NewImages Festival is to promote professional meetings between and with different industries and artistic disciplines, to create a space for discussion to develop new ideas and collaborations, to support works in the process of production and distribution to ensure their visibility.
Every year for 3 days, the Industry Days are dedicated to professionals, students, and talents from all over the world to discover the best of immersive creation through a series of conferences, keynotes, workshops and a competition and focus sections! NewImages Festival is a key event for XR industry players with its coproduction market, the XR Development Market and its distribution market, the XR Art Fair. The festival's artistic program is also opened to non-professionals for 2 days at the end of the festival.
Hosted by the Forum des images (a cultural institution subsidized by Paris City Hall), NewImages Festival was born in January 2018, when the Paris Virtual Film Festival (created in June 2016) and l Love Transmédia (launched in 2011) merged into a single entity.