Alexandria, the virtual exhibition
After a first partnership in 2021, the NewImages Festival and Cannes XR are taking another step forward in their collaboration with the launch of a shared metaverse! "Alexandria" is a world without borders, just like a new horizon that opens up to support immersive creation, art and culture.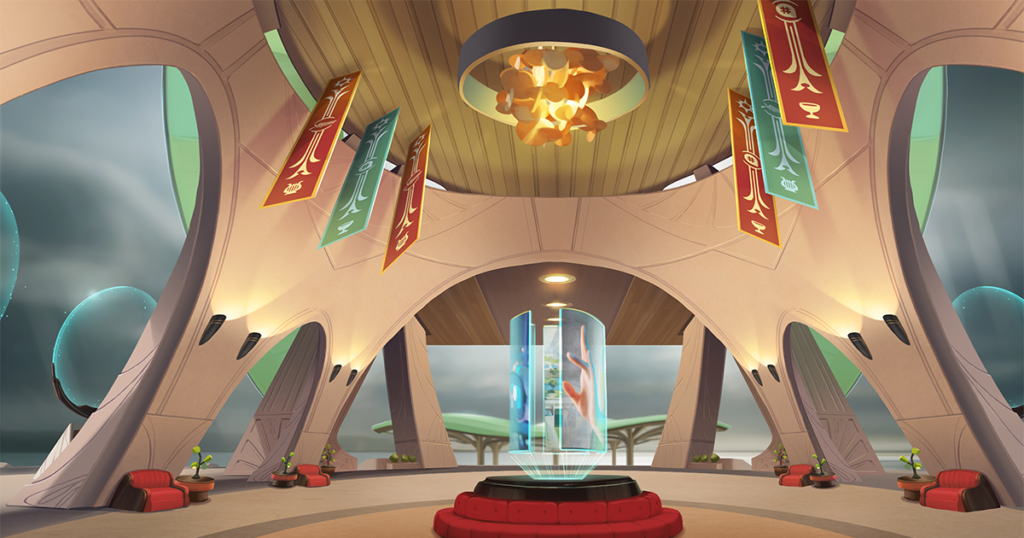 A new kind of cultural venue, it will be the stage and setting for immersive partner events throughout the year. This brand new virtual platform has been designed as a futuristic Port of Alexandria, the beginning of a symbolic journey that will lead you to new worlds to discover. Alexandria will host the VR line-ups of the festivals in May and June but it will also be a permanent exhibition space: throughout the year, partner immersive events will then be invited in this new kind of cultural venue.
From June 8th to 12th, wherever you are, discover the fantastic world of Alexandria: the newest, brightest and boldest of immersive creation – including many premieres – will be showcased in an original scenography specially designed for the occasion. Alexandria has been developed in collaboration with Kreis and will be accessible via the Alexandria application on Steam and Oculus Quest.
With this unprecedented partnership, the NewImages Festival and Cannes XR keep on democratizing and promoting immersive content internationally!