ARCTIC STORIES 2023: join the adventure!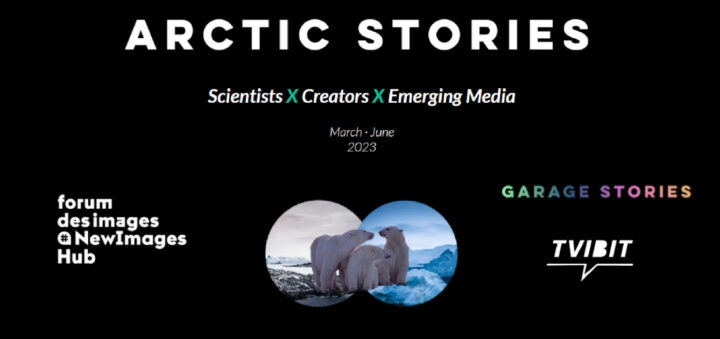 ScientISTS X CrEATORS X EMERGING MEDIA
Arctic Stories is a year-long program in association with Garage Stories, TVIBIT (Tromso) and NewImages Hub to create and produce an immersive project born of the collaboration of creators and scientists to show the impact of climate change in the North Pole. 
This hybrid program is made up of 3 main stages:
Stage 1: the selected participants (15 to 18), will be formed into transdisciplinary teams of 3, bringing together people with different skills but similar visions. Teams will work online between March 2nd and March 30th to develop their idea. The goal is to result in a prototype that encapsulates the project and the technology used (AR/VR/XR/AI). At the end, a winning team will be selected.
Stage 2: the winning team will travel to Tromso the first week of June to work on the development of their project, travel and accommodation costs being covered.
Stage 3: the winning team will have the opportunity to present its project at the XR Market of the 2024 edition of NewImages Festival!
Call for projects opened until February 21st 2023, 23:59 p.m.