Call for projects — XR Competition & XR Financing Market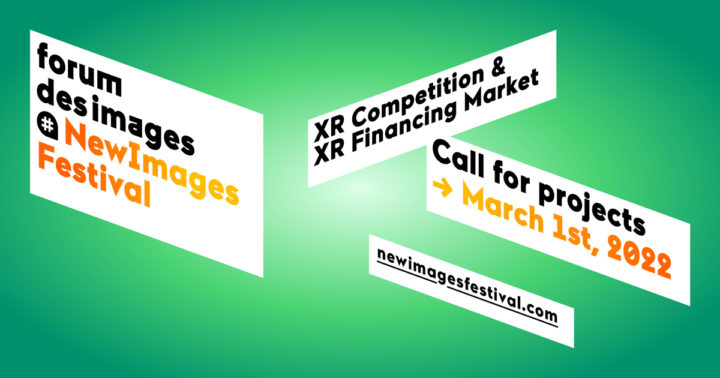 Call for projects 2022 of the 5th edition of the NewImages Festival is open!
XR Competition or XR Financing Market, participate now to our call for projects.
Do you have a completed XR project?
→ Apply to the XR Competition.
Do you have an XR project in development?
→ Apply to the XR Financing Market.
SAVE THE DATE!
The XR Competition and XR Financing Market calls for projects are open until March 1, 2022 inclusive.
Open to any work:
• exploring new kinds of storytelling through XR or immersive technologies
• completed in 2021 or 2022 (no later than May 2022)
Competing for:
• Grand Prize (€6,000)
• Special Jury Prizes (VR, AR) (€3,000 each)
Open to any work:
• exploring new kinds of storytelling through XR or immersive technologies
• at development stage (no minimum financing required)
Pre-organized meetings with Decision Makers:
• online: June 2nd
• in person: June 8th