Edition 2022: take advantage of the Early Bird rate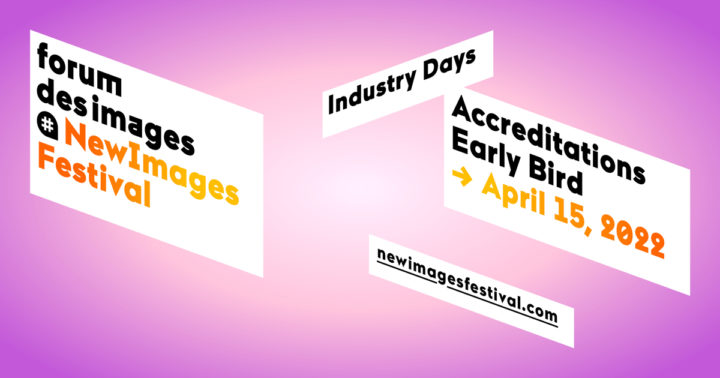 Accreditations for the Industry Days (8-10 June) are open! Take advantage of our Early Bird rate from now until April 15!
The NewImages Festival is a reference and meeting point for the production and distribution of new formats, a place for reflection and action. This year again, the festival will continue to expose the richness of immersive creation.
At the heart of the festival, the Industry Days are the annual meeting place for XR and creative industry artists. On the program, from June 8 to 10 :
exclusive access to the selection
talks and panels by industry leaders
workshops
meetings, debates and feedback
networking events (on site and online).
Accreditation also provides access to the NewImages Festival Network community and of course, evenings and moments of conviviality.
Before April 15, 2022 don't miss the Early Bird offer at 90€ instead of 130€ (full access) and 50€ instead of 70€ (online access)!