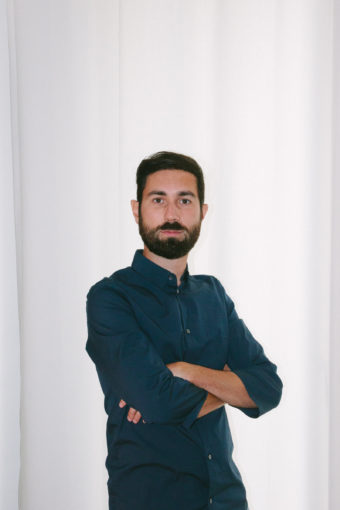 Arnaud DESJARDINS
Graduated from ENSAAMA and Gobelins schools, Arnaud is an art director and filmmaker living in Paris. After years in interactive agencies he co-founded Femme Fatale Studio in 2016 in order to give birth to more meaningful projects.
This independent creative studio has specialized over time in the design and production of digital devices, in situ installations and innovative, immersive and interactive multimedia scenographies for French and international cultural institutions such as the French Ministry of Culture, the Louvre, the Nasjonalmuseet in Norway, the national museum Oman Across Ages, the Cité de l'Architecture, the Muséum National d'Histoire Naturelle, …
For Arnaud his job is not only to imagine worlds and stories but also to develop the tools, expertise and skills needed to bring the richest and most ambitious ideas to life.
Because he is attracted by many disciplines and curious to understand the techniques involved, he considers projects as a whole, as a total art form, with an eye that covers the entire creative spectrum. This allows him to bridge the gap between art and engineering, between constraint and expression. And so he is able to adapt to many different projects and specialized teams.
In the same time Arnaud writes, develops and produces his own narrative projects, dedicated to the exploration of new immersive writings such as Virtual Reality.
All the guests