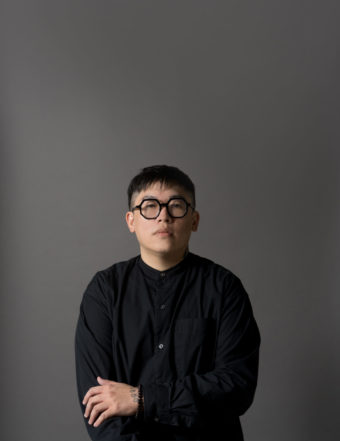 Baboo LIAO
Baboo graduated from the graduate school of Theatrical Arts, TNUA, with a master's degree in directing. He was artist in residency at National Theater & Concert Hall, Taipei in 2017. He was awarded the Asian Cultural Council Fellowship Award and participated in a residency program in New York City in 2018. He was artist in residence at Cité internationale des arts in Paris in 2019.
Since his theatre directing debut in 1997, Baboo has directed some thirty productions, two of which have earned him the awards for Taishin Arts Awards for Annual Top 10 Performing Arts.Three of his plays were invited to premiere in Festival Off d'Avignon and have toured several major cities in France since then.
Baboo has been frequently invited to international exchange programs and performances, and as a prolific young director, he continues to maintain high visibility, receiving much attention from various fields. His work has been invited to perform in New York, Berlin, Paris, Copenhagen, Avignon and Seoul.
Recent works include: Am Königsweg, Chroma: A Derek Jarman Project, Corona Villa(2020), Mythology Upon the Table (2019), God Knows (2018), Caged Time, Common Tragedies (2017), How Long is Now?, Serenade, One Hundred Years of Solitude (2016)
All the guests