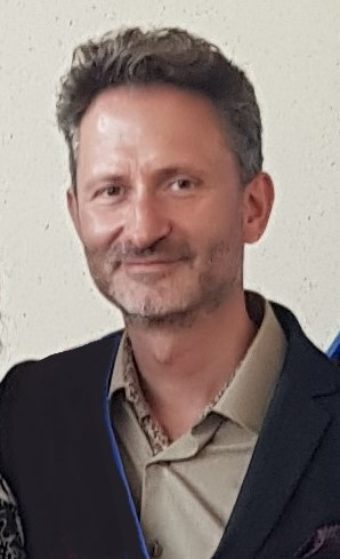 Frédéric PURGAL
Frédéric PURGAL, founder of ArtofCorner and producer since 2016 of immersive and interactive VR content in the field of Art, Culture and Heritage.
ArtofCorner is an expert in volumetric content creation with photographic rendering and is now dedicated to the deployment of VR SHOWCASE with autonomous VR headsets.
Award for best interactive VR content with "L'Atelier BOURDELLE / PARIS MUSEES" – LAVAL VIRTUAL 2018 & Best Museum VR experience – STEREOPSIA 2018 / Award « VR for a cause » with "SCULPTURE EXPERIENCE / RMN-GP" – LAVAL VIRTUAL 2021 & SIGGRAPH 2021 on IMMERSIVE PAVILION area.
All the guests