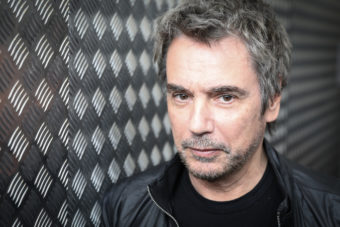 Jean-Michel Jarre, Jury President
Composer, performer, author and producer, Jean-Michel Jarre is recognized worldwide as a pioneer of electronic music. His approach to innovative visual mise-en-scene and highly technological electronic music has paved the way for the global rise of this culture through renowned festivals. Jean-Michel Jarre has always put French know-how at the forefront of his art and its exportation in the world of international entertainment, and continues to do so successfully.
After having studied with Pierre Schaeffer, inventor of musique concrete, at the Paris Musical Researches Group, Jarre releases his first album Oxygène in 1976: a global phenomenon that sold 18 million copies throughout the planet, still unmatched by another French artist. His current catalogue, which includes 21 studio albums, has generated more than 85 million sales in the world.
In June 2020, after the VRrOOm company contacted him for a Live VR experience for the Ministry of Culture, he conceived a concert broadcasted on giant screen at the Palais des Tuileries. From his studio in the Paris area, Jarre offered a unique concert where his avatar performed in a space specially built for the occasion. This concert's world premiere "Alone Together" was followed live by more than 3 million spectators, in virtual reality and on social networks.
| | |
| --- | --- |
| Job | Musician, composer, performer, author |
| Company | |
| Country | France |
All the guests