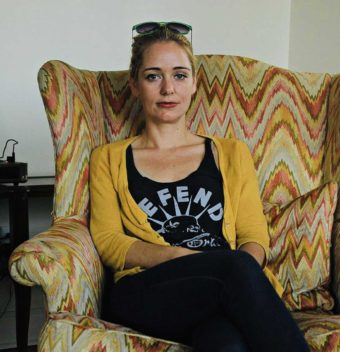 Katie Calhoon
Katie Calhoon is a feature film and VR producer with over a decade of experience in story development and film production. Passionate about immersive forms of storytelling, Katie has spent years working with and learning from the most progressive and technically daring filmmakers of our time.
She is the Executive Producer of the critically acclaimed vr installation, Carne y Arena, directed by Alejandro G. Inarritu in collaboration with Emmanuel Lubezki, which premiered as the Cannes Festival's first ever vr project to be included in the official selection. It was later recognized as a visionary and powerful experience in storytelling with a Special Oscar by the Academy Board of Governors; also a first of its kind.
In addition to overseeing Carne y Arena, Katie works as a feature film producer with Legendary Entertainment in Los Angeles, and she continues to explore a multitude of immersive technologies that can be used to emotionally engage with an audience and transform the narrative experience in a digital age.
→ Member of the Jury, 2019 VR Competition
All the guests