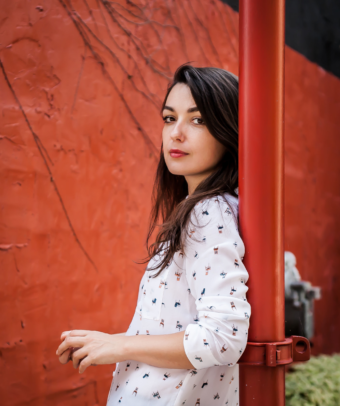 Nelly Gocheva
An award-winning content leader and brand strategist, Nelly specializes in multimedia content and brand marketing partnerships, spanning digital, print, film, audio, events, influencer marketing. Currently, she's the global editorial director at T Brand Studio, The New York Times in-house creative agency, where she oversees international custom content across 30+ markets. Nelly joined the NYT from Monocle Magazine, where in her role of Toronto Bureau Chief she helped implement the content and brand strategy for North America. She was also instrumental in the launch of Monocle 24 radio station and the development of the book-publishing arm of the business.
Brands and organizations she's worked with include LVMH, Cartier, Chanel, Nike, Airbnb, UBS, Credit Suisse, Samsung, BMW, Turkish Airlines, Korean Air, the City of Rio de Janeiro.
Recently, Nelly was included on the 2019 global list of Significant Women in Advertising by the Native Advertising Institute and named among Forbes' up-and-coming media leaders to follow in 2017. She's also a guest lecturer at the University of Toronto, the Cardiff School of Journalism and London City University.
All the guests