Industry Days: from June 8th to 10th, 2022
Starting on Wednesday, June 8th until Friday, June 10th, 2022 and taking place on site (in Paris), online and through our virtual platform, the Industry Days will be the meeting point for the XR ecosystem.
The Industry Days are the starting point of the festival. Every year, they gather together international stakeholders from the XR ecosystem and creative industries as well as renowned speakers.
Featuring a mixed access on site / online, the Industry Days is a fantastic opportunity to check on the state of immersive creation and give the impulse for tomorrow's projects.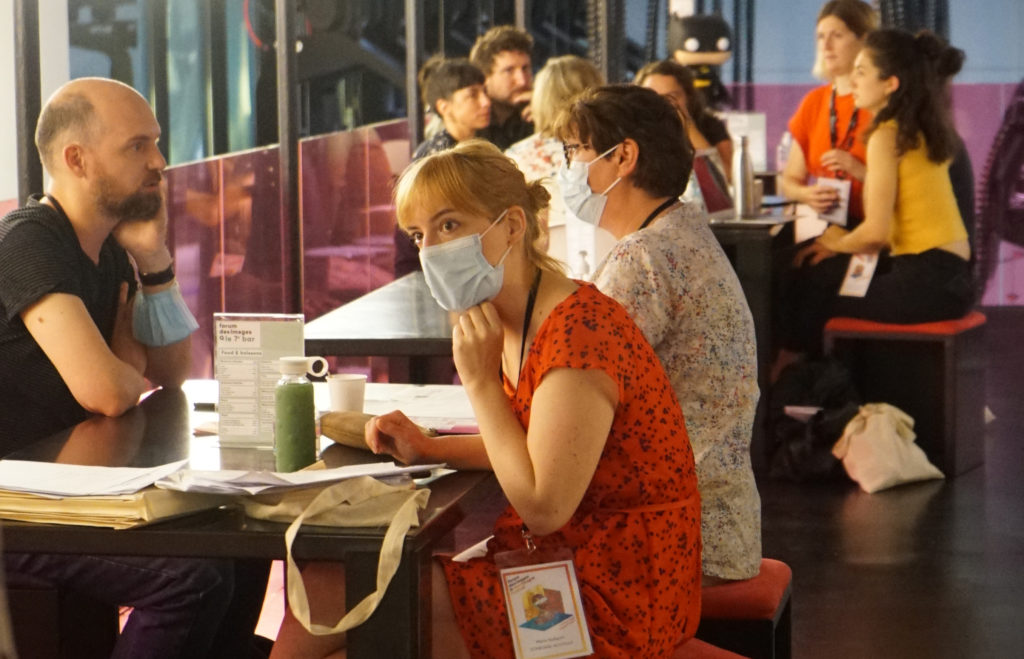 What's that?
✔ a favorite hub for the production and exhibition of new formats
✔ a place to think, to meet and to act in the best interests of XR industry
✔ a one of a kind marketplace (funding, co-production, distribution) entirely dedicated to immersive creation
Our ambitions
✔ to support immersive creation, encourage emerging talent
✔ to facilitate artworks exhibition, stimulate exchanges and new collaborations, create opportunities
✔ to inspire and help professionals facing XR industry challenges
Access / Format
✔ 100% hybrid, to ensure the participation of everyone
✔ on site: at the Forum des images and other venues in the heart of Paris
✔ remotely: an 1-year online access
✔ a virtual platform for a remote access to the line-up
The Industry Days program includes:
an exclusive access to the line-up
conferences and panels by XR industry experts
workshops, meet-ups times, debates and case studies
networking events (in person and online)
the XR Financing Market
an access to the festival's community, "NewImages Festival Network"
receptions and party times
REGISTER
Get your accreditation for the 2022 Industry Days! Check-out our accreditation offers and take advantage of the Early Bird rate until April 15th!
More info