NewImages Festival 2024: Focus on Industry Days themes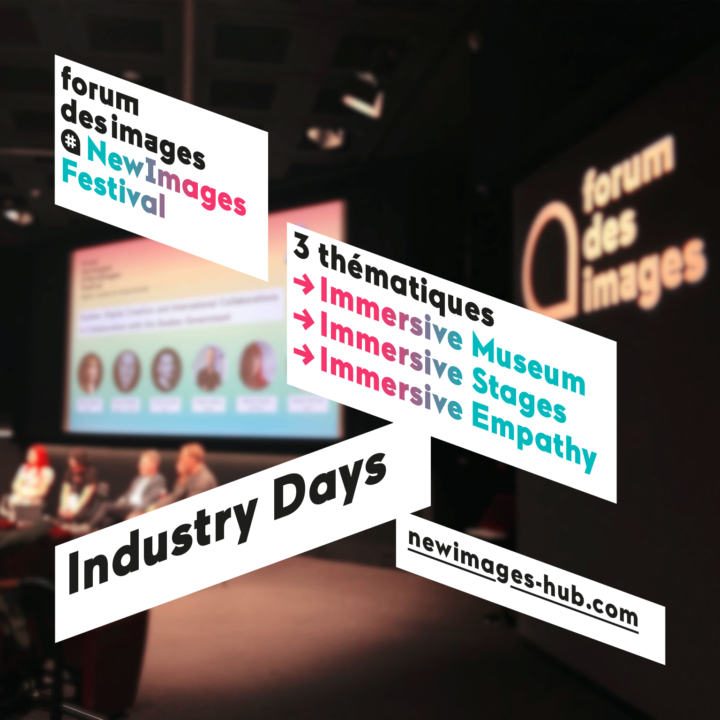 The 7th edition of the NewImages Festival is approaching, and the first program announcements are starting to emerge. One of the most eagerly-awaited is the Industry Days' thematic focus:
Themes in the spotlight
This year's discussions will focus on three major themes:
Immersive Museum: A look at how museums and cultural institutions can use immersive technologies to revolutionize the visitor experience.
Immersive Stages: A discovery of immersive stages, exploring live performance and music via mediums ranging from virtual reality to live installations, and how they are shaping the future of entertainment.
Immersive Empathy: A reflection on the ability of immersion to inspire empathy, connect people and tell stories through immersive storytelling.
A unique opportunity for professionals
Industry Days, dedicated to professionals in the sector, is an unmissable opportunity for those wishing to grasp the challenges of immersive creation. On the program: conferences, practical workshops and ateliers.
The event is also an ideal opportunity to meet and draw inspiration from major players in the sector, exchange best practices and discuss future trends.
Call for speakers
If you're an expert in any of the above fields and would like to share your expertise with our audience, we invite you to write to us. Whether you're a seasoned professional in the immersive creation or culture sector with a vision or innovative ideas, your perspective is invaluable.
Contact us at: newimages-industrydays@forumdesimages.fr