Throwback 2021 NewImages Festival… With Xabiso Vili & Sonwabo Valashiya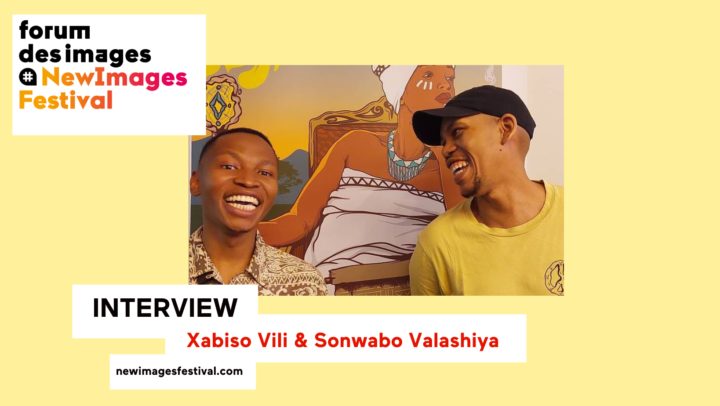 As part of the 4th edition of NewImages Festival (June 9-13), the students from Estienne school have producted an interview series which spotlight on actors from XR industry. We unveil an other episode just below.
Xabiso Vili is a writer, performer and author. He seeks technological innovation for community healing and catharsis. Sonwabo Valashiya is a graphic designer and illustrator. He works to celebrate African aesthetics.
Together, they question the perception of future generations about their AR exhibition: Remember Your Descendants (created as part of their residency with the Digital Lab Africa) and focus on the notion of cultural heritage and the importance of archives.
Thanks to Luana Doeur, Emmanuel Kaminski, Basil Noordanus-Calmels from DSAA DCN, Estienne School!