Opening of the NewImages Festival 2024 calls for projects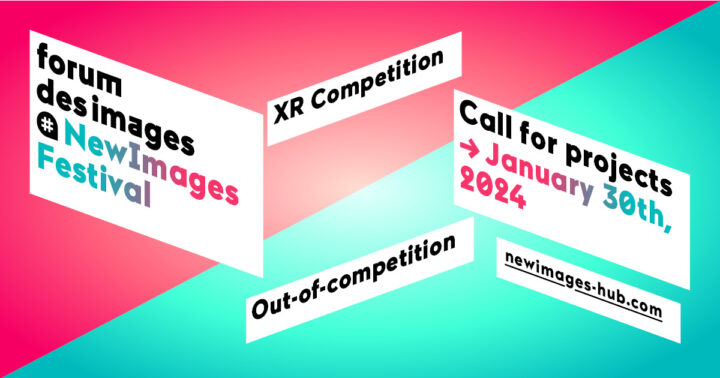 XR Competition and Out-of-competition calls for projects open for the 7th edition of NewImages Festival 2024!
We're delighted to announce the opening of calls for projects for the 2024 edition of NewImages Festival, the must-attend event for lovers and professionals of XR and immersive art. Over the years, NewImages Festival has established itself as a beacon of innovation and creativity, offering a unique platform for artists and creators to present their vision of the future of immersive technology. From April 24 to 28, 2024, let's work together to make this 7th edition of the NewImages Festival one of the pinnacles of immersive creation!
XR Competition & Out-of-competition
About XR Competition…
We're looking for daring projects from all over the world, projects that push back the boundaries of what's possible in the narrative and immersive universe. Successful projects will have the opportunity to win one of our 3 prizes, with an award ranging from 3,000 to 6,000 euros, at the closing ceremony at the Hôtel de Ville de Paris on April 26, 2024.
Meanwhile… a new theme for the Out-of-competition section !
Beyond the international competition, we're also looking for works that offer a unique reflection on how we interact with XR media, without necessarily adhering to conventional XR norms. If your project meets these expectations, we want to see it and present it to our audiences.
A new theme for the 2024 Out-of-competition: Heritage!
This year, we're celebrating the notion of heritage. Whether cultural, historical, patrimonial, archaeological, natural or intangible, heritage is what defines and unites our societies. XR offers the technical and creative means to bring these places and cultures to life. NewImages Festival invites artists from all over the world to use these technologies to bring this heritage to life, celebrate and question it.
Join the festival program so that together, these tools can magnify and reinvent our heritage!
Application deadline: January 30, 2024
Find all the information and terms and conditions below: