New LATAM Voices
"New LatAm Voices" is a program organized as part of the international panorama on Latin American creation of the 5th NewImages Festival, in partnership with Garage Stories.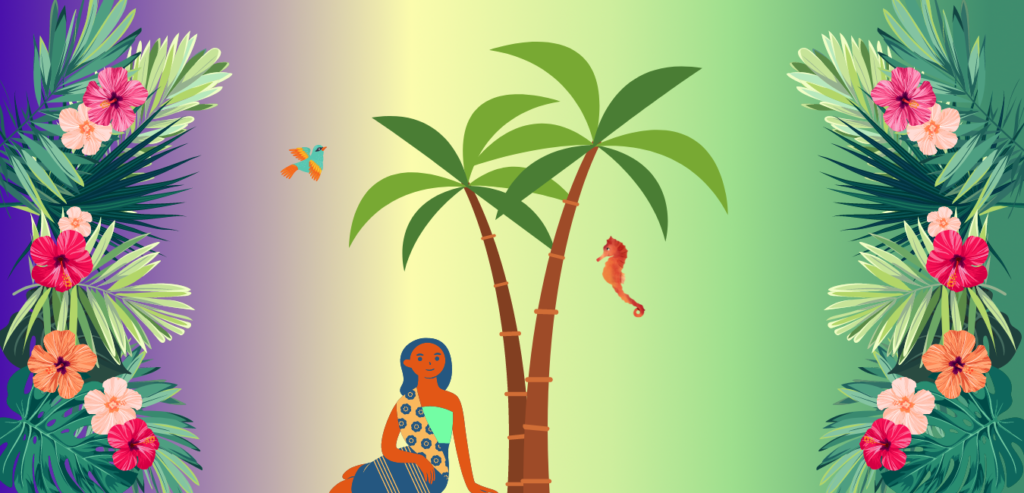 About the New LATAM Voices program
This program aims to bring together Latam emerging talent with creators from all over the world to tell their stories and move their projects forward.
This online workshop, whose sessions will be led by Garage Stories (with invited experts) will be held before the festival, from March 15th to 29th, 2022.
Bonus for the winning LATAM creator
A final pitching session (online, in the presence of a jury of professionals) will take place on April 5th, 2022 in order to select to most promising LATAM idea / project.
The Latin-American creator of the winning project will be invited to join the 5th edition of NewImages Festival in Paris (June 8th-12th, 2022), where she/he will have the opportunity to meet with potential investors and collaborators.
The other members of the winning team (i.e. worldwide creators) will be offered an accreditation for the Industry Days (FULL or ONLINE ACCESS, travel and accommodation expenses are not included).
Selected projects
Here are the 10 projects we have selected for the workshop. We are proud to have 5 women and 5 men, and 8 Latam countries are represented. If you want to participate in the workshop and join the team of one of those projects, we warmly invite you to let us know which ones are your favorite 🙂
How to participate?
Open call for
LatAm projects
—
January 6th → February 6th, 2022 (11:59pm, GMT)
Registration is free
We are looking for 10 projects from emerging creators in LatAm.
Open to any XR project:
• from Latin America
• at an initial idea or concept stage
Advantages:
✔ one-month incubation with Garage Stories and experts (online sessions)
✔ pitching session
✔ winner will be invited in Paris for the 5th edition
CLOSED
Open call for worldwide creators
—
February 8th → March 8th, 2022 (11:59pm, GMT)
Registration is free
Join the team of one of the selected projects and contribute to its development.
Open to any creator:
• confirmed or beginner
• all nationalities and skills are welcome
Advantages:
✔ meet new people, discover new projects
✔ develop your network and skills
✔ work in a team spirit to move projects forward
Register
Matchmaking and teams creation
—
From March 9th to 11th, 2022
#1 – The 10 selected projects / ideas from LATAM creators will be announced before the call for worlwide creators is launched, so that the talent will be able to apply for their favourite ideas.
#2 – After the calls for applications, Garage Stories' team will match participants and projects according to their profiles and requests.
#3 – The final decision will be made by the selected Latin American creators, who will choose the people they want to team up with during the working sessions.
More info
Workshop schedule
We will organise five working sessions of 1 hour each via ZOOM with the help of renowned leaders of the industry.
Teams will also receive a shared drive folder with a personalised toolkit with all the relevant tools for remote collaboration.
March 15th, 2022
5pm (CET) — Kick-off session: Session for participants to network and meet each other. We'll carry some ice breaking exercises to come up with a shared manifesto for the program.
6pm (CET) — Working session #1 "Storytelling": Team will rethink the storytelling components of their story to make sure it makes the most of the potential of immersive media.
March 17th, 2022
6pm (CET) — Working session #2 "Value proposition": Team will evaluate the potential of the idea and find new opportunities and room for improvement for their project and its overall value proposition.
March 22nd, 2022
6pm (CET) — Working session #3 "Prototyping": Teams will build work on preparing their first prototype to better communicate their idea and validate hypotesis.
March 24th, 2022
6pm (CET) — Working session #4 "Biz development": Teams will explore old and new business models at the intersection of tech and entertainment.
March 29th, 2022
6pm (CET) — Working session #5 "Pitching session": Teams will work on building a compelling pitch and an effective marketing strategy.
April 5th, 2022
6pm (CET) — Pitching session: Each team will have the opportunity to pitch its idea to a jury of experts that will select the most promising project.
June 8th-12th, 2022
5th NewImages Festival, in Paris and online.
In partnership with: