"Sense of Nowhere" by Hsin-Hsuan Yeh: Winner of the Villa Formose Immersive program – France XR Prototyping Residency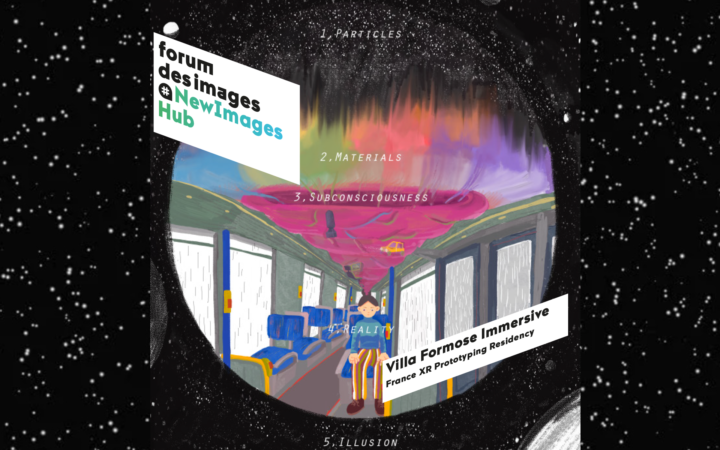 We are delighted to announce the results of our call for projects for the "Villa Formose Immersive – France XR Prototyping Residency" program.
After a rigorous multi-stage process, including a pre-selection phase and a pitch session, Hsin-Hsuan Yeh's "Sense of Nowhere" project was chosen from among the ten or so applications received, testifying to a rich diversity of talent and innovation in the field of virtual reality.
Sense of Nowhere is an interactive VR experience that takes viewers into a universe influenced by Buddhism, Taoism, Hinduism and psychology. Viewers immerse themselves in a world filled with particles that follow a cycle of creation and dissolution. The experience promises to unveil profound reflections on notions of reality, illusion and the interconnectedness of beings.
Her ambitions to blend textures, materials and narratives with virtual immersion offer a new perspective on the future of VR. Her enthusiasm for prototyping, artistic creation and experimentation make her the ideal artist for this residency program.
The artist is enthusiastic about developing her project and learning at Villa Formose Immersive. We look forward to discovering the work she will develop during this Parisian residency. Congratulations to her! See you at the 7th edition of the NewImages Festival, where we'll have the pleasure of previewing this creation.
Stay tuned for more updates on the progress of this exciting project, and find out more about the artist and her work in the weeks to come!
In partnership with TAICCA Taiwan Creative Content Agency, CNC centre national du cinéma et de l'image animée , Institut français, Bureau Français de Taipei and Kaohsiung Film Archive.