Taiwan x France XR Day 2021
Stage 1 : Paris, NewImages Festival
— In partnership with TAICCA.
The beautiful friendship between the NewImages Festival and Taiwan strenghens!
Last January, the NewImages Festival and TAICCA (Taiwan Creative Content Agency, an organism under the trusteeship of the Taiwanese Ministry of Culture) announced an unprecedented strategic partnership that aims to support exchanges and collaborations between France and Taiwan in the field of XR creation.
The result of this association – the Taiwan x France XR Day – is a professional program of meetings and networking whose first part took place online (due to the international health context) on June 8th, 2021.
As a preamble to the NewImages Festival's 4th edition, 12 Taiwanese professionals have been engaged in a direct dialogue with the French XR ecosystem thanks to a program (workshop, individual meetings) specially designed to highlight the specifities and complementarities of the two countries.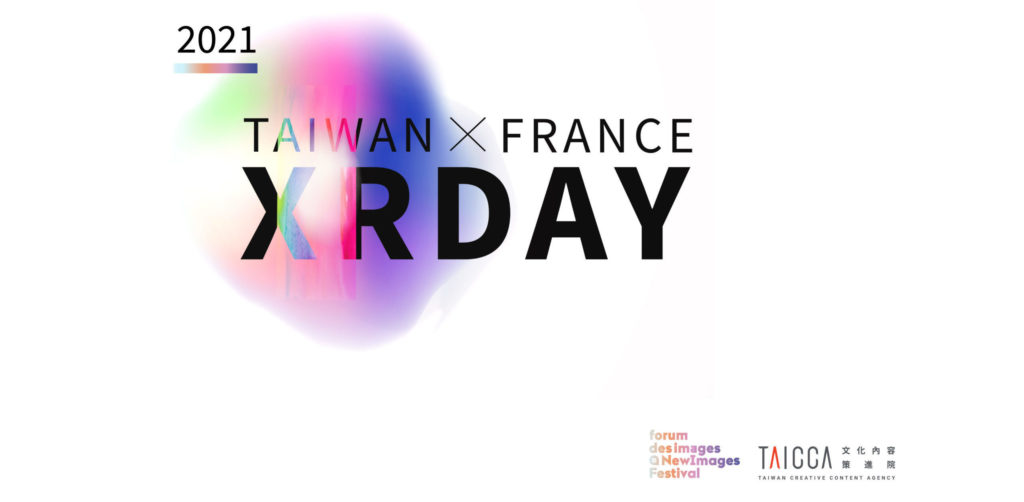 Hsing-Jou YEH
CEO, ET@T Lab Theater / Space Operation Manager, VA Hub
Tami XU
Producer, Director and Scriptwriter
Awu CHEN
Co-Founder and Executive Producer, AmaVR / Director
Chiung Chou HSU
Content producer, Yahoo (Verizon Media)
Danieo CHEN
Producer, The Graduate Co., Ltd. / Project Manager, Redbit Pictures Co., Ltd.
Tung-Yen CHOU
Artistic Director, Very Theatre Company & Very Mainstream Studio
Ian PAN
Co-Founder, CEO and Game Producer, Fun2 Studio
Yuan-an CHAN
Multimedia Software Development Engineer, Taiwan Digital Art Center
Baboo LIAO
Resident Director, Shakespeare's Wild Sisters Group
Ami WU
Director of Interactive Department, Moonshine Animation Studio
Han Hsien PENG
Composer and Sound Designer
Poshan WU
International affairs and project management, Digital Art Foundation / Executive Producer, Very Theatre & Move Theatre
Workshop: watch the replay.
1st part
Spotlight on the Taiwanese XR ecosystem
TAICCA's presentation
French and Taiwanese XR ecosystems: particularities and complementarities
Taiwanese participants pitch presentations
2nd part
Meet the French XR ecosystem
Meet your French key partners
France-Taiwan: feedbacks on 3 VR success stories (Mechanical Souls, Gloomy Eyes, The Starry Sand Beach)