TAIWAN x FRANCE XR Days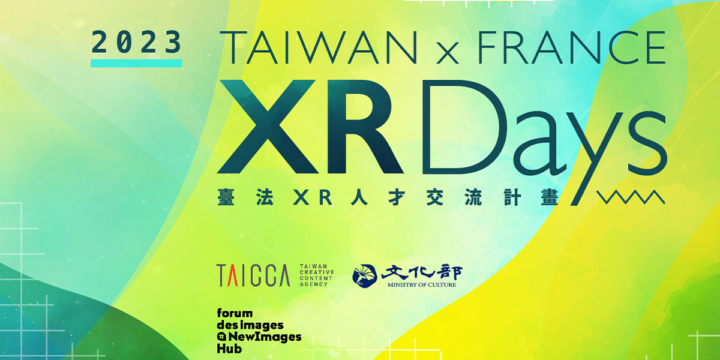 TAIWAN x FRANCE XR Days
The Taiwan x France XR Days bilateral talent exchange program, a collaboration between TAICCA, the French Office in Taipei and NewImages Hub, is renewed for the third consecutive year! This program recruits emerging XR talents and selects up to 8 Taiwanese professionals.
8 Taiwanese professionals will travel to France during the NewImages Festival, from April 5 to 9, 2023.
XR Days aims to promote the exchange of expertise between Taiwanese and French XR industry professionals, expand international contacts and seek cooperation opportunities to establish and strengthen cutting-edge alliances in the field of immersive content.
The 6th edition of NewImages Festival will organize matchmaking events, screening experiences, conferences, exchange activities, etc. from April 5 to 9.
In addition, it will offer students and young people the opportunity to discover all the latest digital innovations!