The Forum des images unveils the POPUP'Station!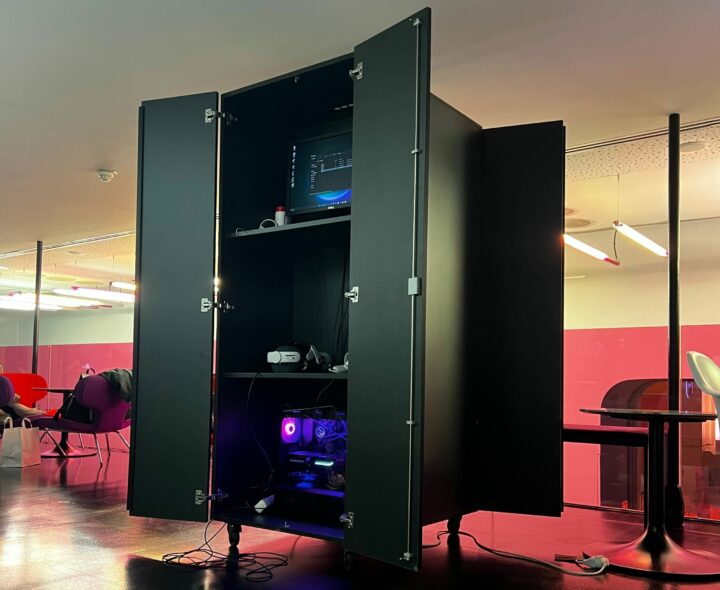 The Forum des images is delighted to inaugurate its latest innovation: POPUP'Station. This new interactive installation merges the world of video games with the captivating experience of virtual reality (VR), and also provides access to the comics universe, all under the Forum's theme: « Actors, Actresses, Avatars ».
The creations on display
On the gaming side, « Unspottable » invites you into a multiplayer frenzy of hide-and-seek. With its unique mechanics, this game showcases your ability to blend into the environment, deceive your opponents and flush them out in hilarious scenarios. Designed for 2 to 4 players, it's sure to provide plenty of laughs and rivalry.
On the other hand, POPUP'Station invites you to discover « Memory Box », an exciting and intimate VR experience. Put on your headset and plunge into an adventure where Marilyn Monroe has never been so close. Away from the flash and glitz, she reveals the woman behind the icon. With « Memory Box », you'll hear never-before-heard confessions, and discover a never-before-seen side of this legendary star.
Last but not least, POPUP'Station aims to diversify its range of cultural content by offering a corner dedicated to reading comic books, also related to the Forum's theme. What could be better than lounging with a comic book in hand after an intense game of Unspottable?
Key info: where and how to enjoy this experience?
POPUP'Station isn't just an experience; it's a guided adventure. Accessible free of charge, all you have to do is collect your ticket from the ticket office at the entrance to the Forum. Once you've picked up your ticket, our dedicated team will accompany you, ensuring that every visitor, whether novice or expert, gets the most out of the experience.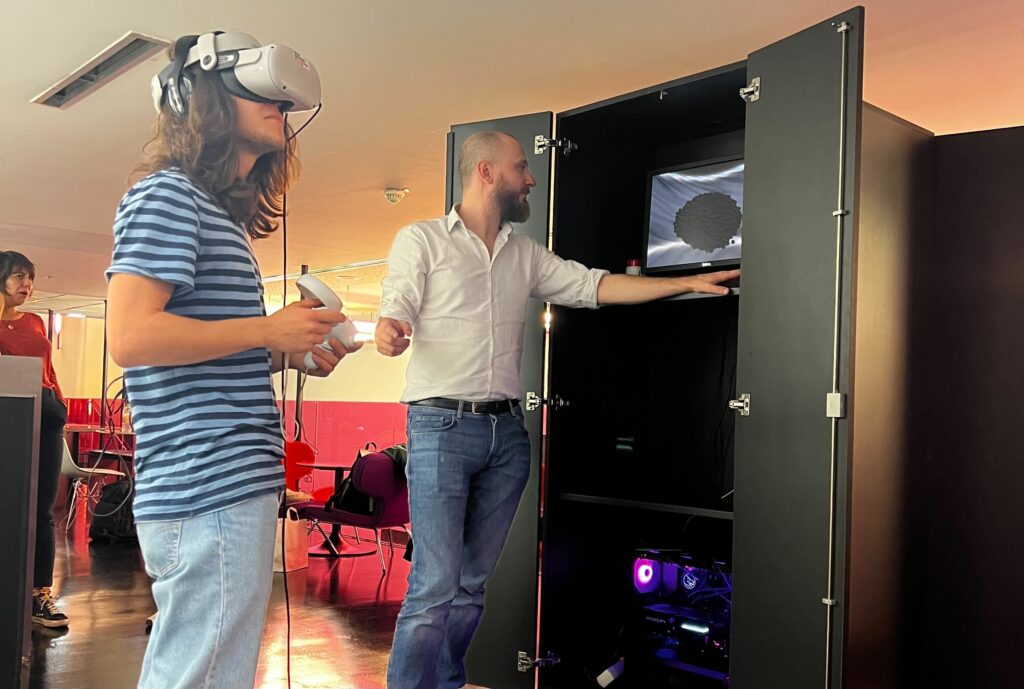 Open to the public Tuesday to Friday from 6pm to 9pm, and Saturday from 11am to 7pm, POPUP'Station awaits you for a unique journey between gaming and augmented reality.
So, are you ready to take up the challenge of « Unspottable » or listen to Marilyn's intimate confessions? POPUP'Station is here to take you to the heart of the immersive experience. We look forward to seeing you there!