The Ubisoft selection at NewImages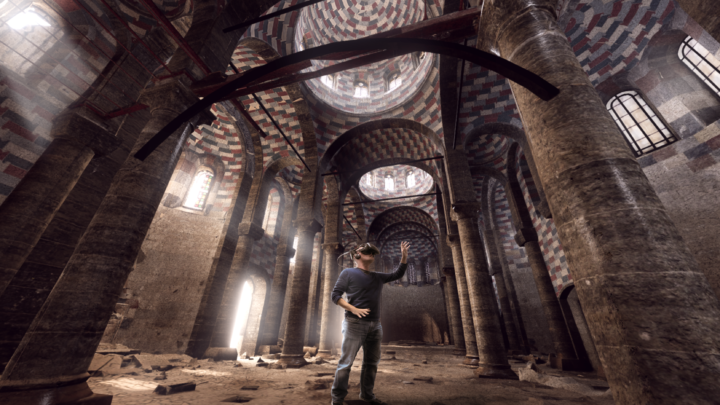 Collaborating with cultural institutions was a natural evolution for Ubisoft, who has been creating for their video games virtual worlds deeply enriched with historical and cultural references, working with historians, archeologists, architects, and all kinds of experts. 
It is a logical move today for Ubisoft to put their expertise and creativity into the creation of new immersive experiences that serve the preservation of cultural heritage.
Thus, Ubisoft offers us three experiences that plunge us into the past, to rediscover empires and forgotten cities and take us on a journey through time.
Notre-Dame: Journey Back in Time
A year after the fire that almost destroyed it, (re)discover Notre-Dame de  Paris thanks to the acclaimed model created for the videogame Assassin's Creed Unity.
Created for the Arab World Institute (Paris, France) exhibition "Age-Old Cities: A virtual journey from Palmyra to Mossul", this immersive VR experience brings six iconic monuments back to life.
Created for the Pompei exhibition (Grand Palais), this experience lets you live the dream of an archeologist: visit Pompeii as it was before its destruction.
For this new edition of the NewImages festival, the out-of-competition section welcomes this fine selection of Ubisoft projects to be discovered free of charge under the Canopée from September 23rd to 27th.