Villa Formose Immersive – Taiwan Prototyping Residency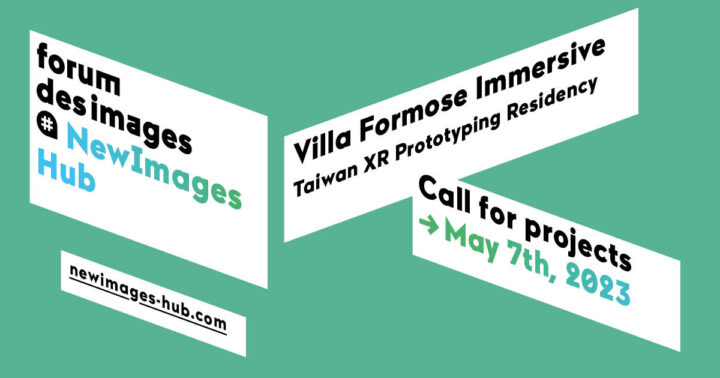 In partnership with the CNC, TAICCA, Kaohsiung Film Archive and the French Bureau of Taipei, NewImages Hub is pleased to announce the launch of the Villa Formose Immersive, in order to strengthen creative synergies between France and Taiwan in the area of immersive realities.
As part of the Villa Formose Immersive program, the Taiwan Prototyping Residency enables one artist to go to Kaohsiung in Taiwan between October and November 2023 for 3 to 7 weeks (depending on the project) to develop the prototype of an immersive experience with the collaboration of Taiwanese artists and professionals (local technical staff, production companies etc.) The program also aims at helping the artist to strengthen his or her skills and network.
At the end of the residency, the creator must have developed at least one prototype ready for production as well as a full report of his or her work and the evolution of her or his project throughout the residency.
Open to any:
narrative and immersive project (XR, VR video games, hybrid shows, or any other innovative device)
In development
French production or co-production.
Benefits:
3 to 7 weeks of residency in Kaohsiung, Taiwan (October – November 2023)
accommodation and workspace included with the provision of VR headsets and other equipment on site
mentoring sessions on XR production and distribution
an endowment of EUR 20,000, a daily allowance of NTD$ 500/day and round trip flight tickets covered
Application deadline: May 7th, 2023