Farnese – Medici XR Residency: call for projects!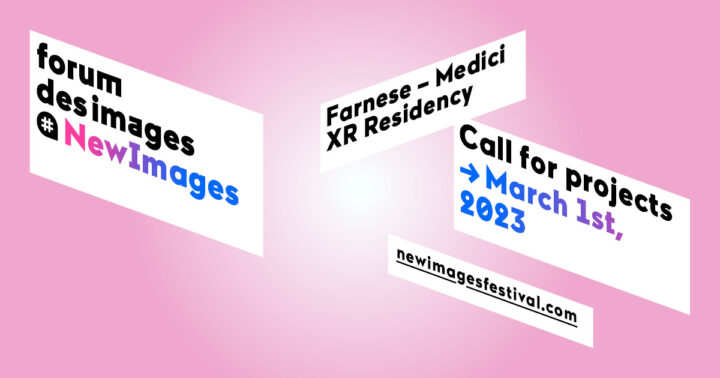 The NewImages team is pleased to renew its partnership launched in 2021 by the Embassy of France in Italy and the Institut français Italia, the French Academy in Rome (Villa Medici) and Rai Cinema, with the XR Farnese – Medici Residency: a program dedicated to immersive creation in Italy.
The program is open to all extended realities (virtual, augmented and mixed) and allows a French creator or a creator residing in France to live a unique experience and to benefit from a privileged moment to work on his/her project, as well as to develop his/her professional network.

Also, the program has been designed in such a way that it will be the opportunity to strengthen connections and create new synergies between France and Italy in the field of creative innovation.
📢 French artists, participate in a unique creative residency in Italy:
🔹 from September 18th to October 15th, 2023: 4 weeks of residency
🔹 a 4-week residency at the Villa Medici in Rome, including accommodation
🔹 with an endowment of €6,000
🔹 connections with the local XR ecosystem
🔹 participation in various Italian festivals or IFI partner events scheduled between August and October 2023
🔹 the acquisition of a 360 version / declination of the project by Rai Cinema (pre-purchase: €2,000)
⚠️ Application deadline ⚠️
Wednesday, March 1st, 2023, midnight (GMT)
See the rules and conditions of registration