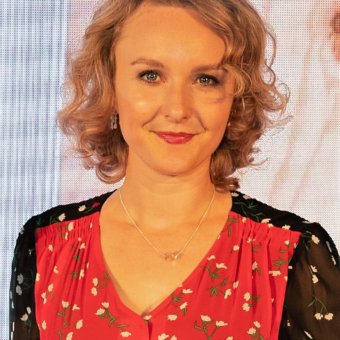 Catherine Allen
Catherine Allen is one of the UK's leading figures in creative virtual reality.
Her company, Limina Immersive have brought meaningful, cultural VR to thousands of audience members who wouldn't have otherwise experienced this new art form. They have done this through three years of VR festivals, pop ups and a 6-month VR theatre on Bristol's Harbourside. Through doing this, Limina has learned what audiences want from both the content and the overall experience. The team now share this knowledge with the emerging sector.
As a VR industry leader, Allen's work is known for bringing VR to broader audiences who wouldn't describe themselves as early adopters. She was part of the BAFTA's VR advisory team, has judged VR for a range of international film festivals and has authored industry reports for public sector funding bodies. Catherine produced the BBC's first commissioned VR documentary, the award-winning Easter Rising: Voice of a Rebel, which has toured festivals globally, showed for six weeks at the National Theatre in London and was described by Broadcast Magazine as 'genre-defining'.
Before VR, Catherine worked at the educational app publisher, Touch Press; winning a BAFTA on the Disney Animated app, with Disney Interactive.
All the guests