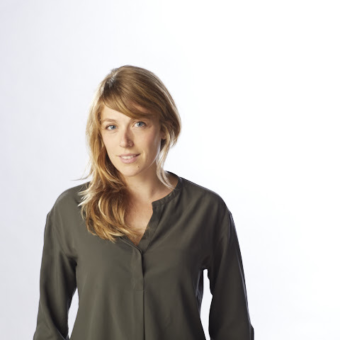 Sarah Steele
Sarah is a Content Partnerships Lead and Executive Producer on YouTube's Immersive team (VR / AR & more).
As one of the starting members of Google's VR team, Sarah has worked on some of the world's largest VR campaigns including the NYT's cardboard distribution in 2015 and has worked with many brands and partners to scale their work. Sarah also founded numerous programs to expose creators to Immersive forms of storytelling including Jump Start, VR Creator Lab and co-founded Daydream Impact, a program designed to empower non-profits to leverage VR to better drive their missions forward.
Sarah has been instrumental in the development and production of many notable projects including the Courage to Question series (UN Women), Into the Okavango and Into Water series (National Geographic), TRVLR (Discovery), VR for HIV (UNAIDS), The Choice (ICRC) and most recently Project Witness a piece dedicated to children behind bars (Campaign for the Fair Sentencing of Youth).
Sarah is a vocal advocate for diversity and women in media, for the storytelling power of immersive mediums and is well-versed in public speaking, featuring on panels at Sundance, Future of Storytelling, MWC, Mountainfilm, 5Point Film festival, and many more.
| | |
| --- | --- |
| Job | Content Partnerships Lead, Immersive |
| Company | YouTube |
| Country | United States |
All the guests