Fragments
XR Competition | European Premiere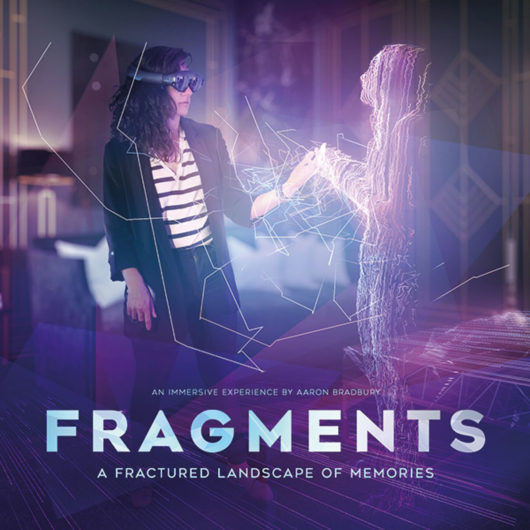 'Fragments' is an award winning immersive documentary. It uses volumetric live capture to journey into the mind of Lisa as she remembers her lost love, Erik. Within a fractured room, fragments of past memories appear of their life together. Over time the memories become entangled with a haunting vision and eventually gravitate to the shocking moment of Erik's death.
'Fragments' is composed from audio interviews with Lisa Elin about her late husband Erik who had died just 6 months before. Lisa was terrified of losing Erik, even though he had already died. She was terrified of forgetting him. During the interviews, she would walk around her apartment and reminisce around the moments they had collected throughout their lives together. "Everything has a story" she would say as she explored. It's this connection between space and memory that 'Fragments' will explore. The juxtaposition of the inertly real with the rich memories that explode when we encounter them.
| | |
| --- | --- |
| Location | salle 100 (Forum des images) |
| Lead Artist | Aaron Bradbury |
| Production | Atlas V (France), Magic Leap (United Stated), NSC Creative (United-Kingdom) |
| Genre | Documentary |
| Duration | 15' |
| Year | 2020 |
| Language | English |
| Format | AR |
Sessions
Included in 2-hour package, subject to availability*
* With two-hour spot, enjoy the Forum des images' various experiences.
Schedule
Session 1 11am – 1pm
Session 2 1pm – 3pm
Session 3 3pm – 5pm
Session 4 5pm – 7pm
* With two-hour spot, enjoy the Forum des images' various experiences
Schedule
Session 1 11am – 1pm
Session 2 1pm – 3pm
Session 3 3pm – 5pm
Session 4 5pm – 7pm