Missing Pictures: Birds of Prey
XR Competition | World Premiere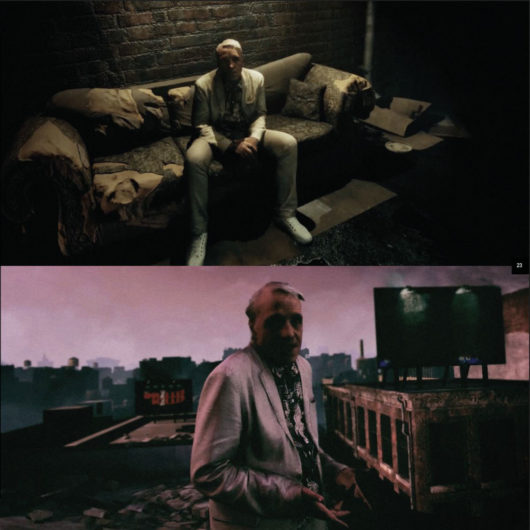 Hard times, bad luck, tight spots, mishaps, quarrels, setbacks, hiccups, destiny… Some films, it seems, become recipes for misfortune, never to see the light of day. This 6 x 8 minute documentary series gives to some of the greatest directors a chance to tell the story they were never able to bring to the screen. Each artist talks us through the outline of one of his or her unfinished movie, and discloses the reasons why it had to be given up.
In episode one entitled 'Birds of Prey,' American director Abel Ferrara takes us with him on a journey through the heart of the story brought to life thanks to custom-designed animations based on his original films' preproduction material.
| | |
| --- | --- |
| Location | hall d'accueil (Forum des images) |
| Lead Artist | Clément Deneux |
| Production | Atlas V, Arte France, Albyon Studio (France), BBC (United Kingdom), Serendipity Films, PTS (Taiwan) |
| Genre | Documentary series |
| Duration | 8' |
| Year | 2019 |
| Language | English |
| Format | VR 6DOF |
Sessions
Included in 2-hour package, subject to availability*
* With two-hour spot, enjoy the Forum des images' various experiences.
Schedule
Session 1 11am – 1pm
Session 2 1pm – 3pm
Session 3 3pm – 5pm
Session 4 5pm – 7pm
* With two-hour spot, enjoy the Forum des images' various experiences
Schedule
Session 1 11am – 1pm
Session 2 1pm – 3pm
Session 3 3pm – 5pm
Session 4 5pm – 7pm