Think Tank "Cultural places and metaverses"
A NewImages Hub and Club Innovation & Culture CLIC project
On September 19, 2023, the Forum des images hosted the launch of the Think Tank "cultural places and metaverses", initiated and run jointly by NewImages Hub and Club Innovation & Culture CLIC. This cycle of reflection invites places of artistic, historical and scientific culture to imagine, together and with companies, the future of cultural institutions in the metaverse.
"The idea behind the Think Tank, co-piloted by the Forum des images and CLIC, is to create a crossroads between cultural institutions and French tech companies" explained Michele Ziegler and Pierre-Yves Lochon, co-hosts of the Think Tank.
Which metavers for which uses? How to protect artists and copyright? How to finance these developments? How can we support users? How can we make these projects compatible with sustainable development?
66 participants representing more than 40 institutions and companies took part in the Think Tank's first workshop, and thus wished to be associated with our reflections and work, including Universcience, RMN, Paris Musées, Musée du Louvre, CMN, Musée de l'Armée, Musée d'Orsay, Caisse des Dépôts, Ministère de la Culture and others.
At this 1st session on September 19, 2023 :
Olivier Fontenay, head of the Digital Creation department at the Centre national du cinéma et de l'image animée (CNC), presented a summary of the CNC study "Immersive uses, from virtual reality to the metaverse" (published in September 2023). (link to the study)
3 players from the French metaverse spoke about the development of their projects, their objectives, and the ways in which they cooperate with cultural institutions.
These French cultural metaverse projects were presented by :
Clément Merville, founder of Manzalab and Raphaël Granier De Cassagnac, Polytechnique museum for the Teemew project.
Abla Benmiloud Faucher, Head of Strategy, Forward Planning and Digital Affairs at the Centre des Monuments Nationaux, and Thomas Tassin, co-founder of Mira Garou (collaboration between Mira and the Centre Monuments Nationaux – CMN).
Louis Cacciuttolo, founder of VRROOM.
Project presentations were followed by a question and answer session.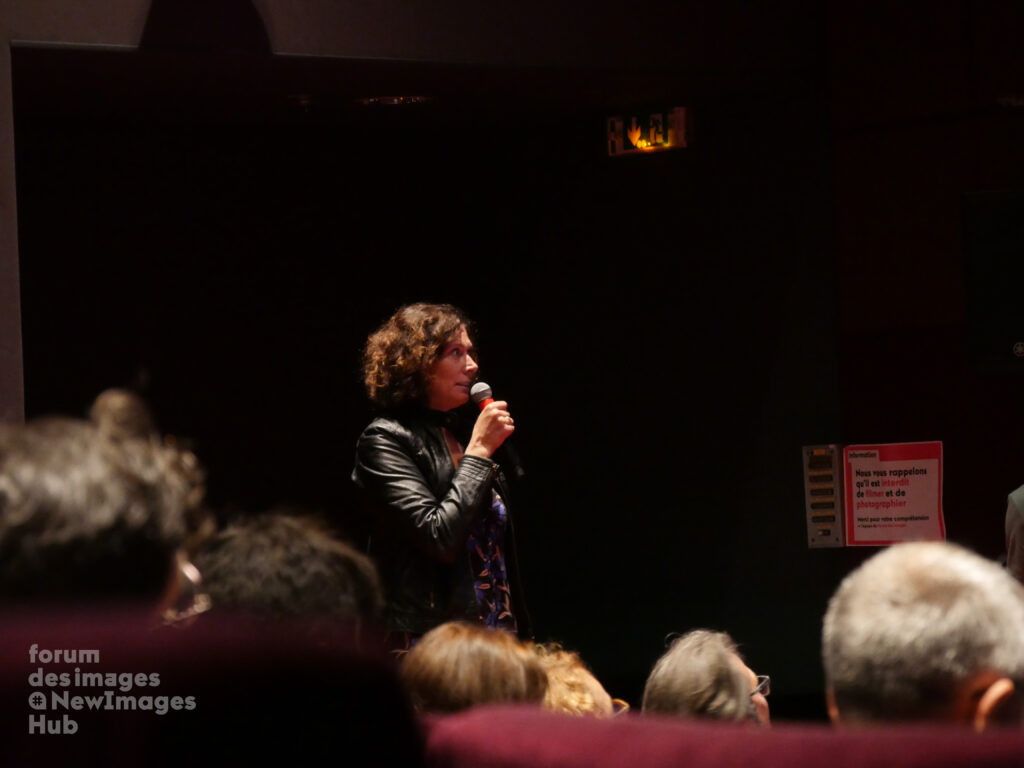 The metaverse, a digital space still too little understood
The metaverse, while still evolving, is defined as persistent, virtual spaces combining aspects of social networks, video games, virtual reality (VR) and augmented reality (AR). Interaction is at the heart of this new reality, enabling us to act on the environment, on objects and with other users.
The study presented by Olivier Fontenay shows that while virtual reality is known by 92% of those surveyed, metavers are known by only 72%. 18-34 year-olds are particularly curious about VR, using it mainly for video games and cultural experiences.
As for metavers, with the exception of Fortnite and, to a lesser extent, Roblox, they are struggling to make their mark, due to a lack of knowledge or mistrust of these digital spaces on the part of the public.
Only 1 in 3 French people plan to associate their social network accounts with metavers.
"The majority of French people recognize the social and environmental stakes of metavers" – CNC study.
With this in mind, a number of French players are working to develop secure, transparent and eco-responsible metavers platforms. Combining fun and educational content, their aim is to make metavers as attractive and accessible as virtual reality already is.
French Metaverse players: between diversity and interoperability
We were fortunate to be able to attend the presentations of 3 projects and their teams, which gave us an insight into their different objectives and approaches to developing their Metavers.
ManzaLab and Teemew: Towards 3D for cultural institutions
Led by Clément Merville, President of ManzaLab, and Raphaël Granier de Cassagnac of the Musée Polytechnique's Centre SPRIAL, Teemew aims to become a platform where institutions large and small can create their own virtual museums and plan metaverse tours.
As Clément Merville puts it, it's "a platform on the web where you can get together", "it's a moment shared by several people, with family, friends, a class, or even strangers, who have a common goal for their visit, with a very real guide in the virtual universe".
Faced with many institutions unable to finance such projects, ManzaLab is committed to working closely with them on possible uses and support during working meetings, with the leitmotiv of "building with the cultural industries".
The launch, scheduled for next month, will involve partners such as the Musée d'archéologie national and the Musée du quai Branly, the Art Decos, the Musée Jules Verne (Nantes), the Muséum d'Histoire Naturelle… and they're letting us know that there are still one or two places available for a cultural institution!
Contact : Clément Merville cmerville@manzalab.com
Mira & the Centre des Monuments Nationaux: Expanding the horizons of the digital viewer
According to Abla Benmiloud Faucher of the Centre des Monuments Nationaux, "digital visitors will eventually have as much impact as physical visitors".
The collaboration between CMN and Mira Garou, co-founded by Thomas Tassin, is based on the development of digital tours and their high satisfaction rate, and the emergence of technologies enabling the creation of photorealistic 3D "digital twins".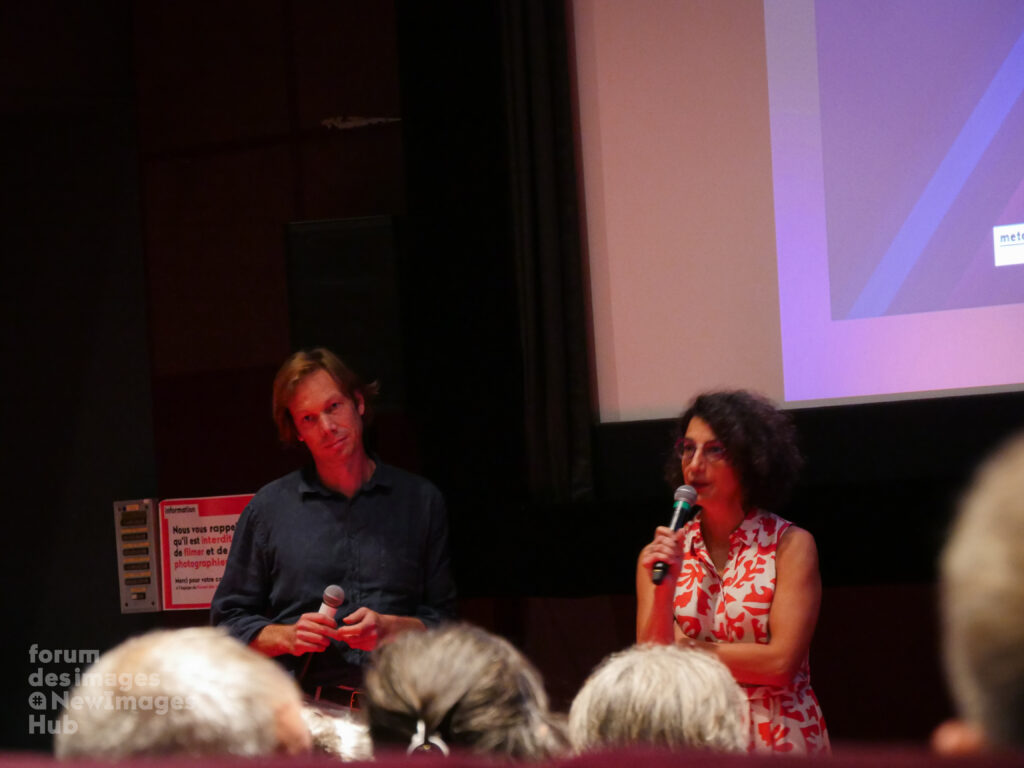 Mira aims to use 3D to present iconic sites, such as the Château d'Azay-le-Rideau and its holy chapel, in a new, immersive way. Their vision: to combine the beauty of the real with augmented experiences, offering visitors games or "time travel". As Thomas Tassin points out, their platform aspires to offer more than just a simple visit: "We can do simple visits, but we want to go further."
Mira can still welcome cultural partners.
Thomas Tassin, Co-founder, Mira: thomas@mira.world
VRROOM, live performance and Metavers
"Coming from a live performance background, I'm convinced that this emotion only exists if it's shared" says Louis Cacciuttolo, founder of VRROOM. This metaverse event platform targets live performance experiences aimed at a wide audience, and enables artists such as Jean-Michel Jarre to reach their audiences and monetize their work.
VRROOM is less concerned with photorealism than the other projects, as the constraints linked to the platform are not the same; audience gauges are very high, and the playful aspect allows for greater graphic freedom. "Cultural venues have often evolved over the centuries, and there's no reason why that should stop today" adds Louis Cacciuttolo.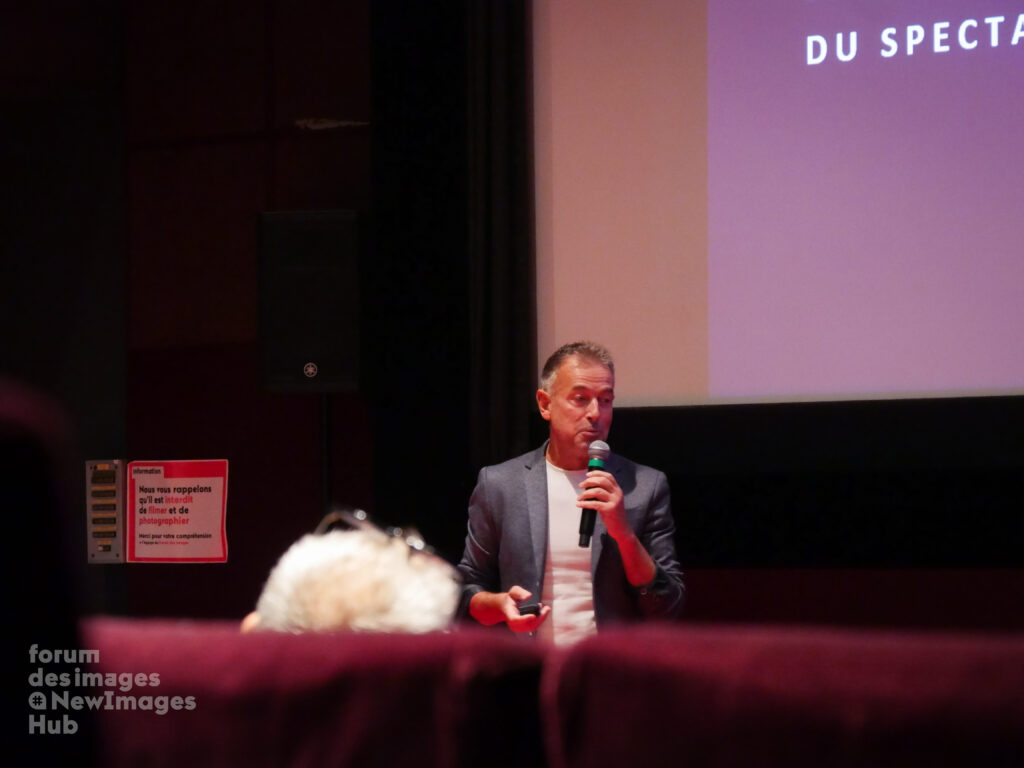 The project's financing is based on grants, but also monetization, which is easier to set up on this type of platform than on the other two projects, with the implementation of a ticketing system, an asset library, merchandising, or intelligent product placement with interactive 3d objects.
The launch party for the VRROOM platform will take place on November 7, 2023, with a virtual launch concert.
VRROOM is open to partnerships with cultural venues.
Louis Cacciuttolo, VRROOM founder: louis@vrroom.world
An environment that raises questions, the players provide some answers
During this first Think Tank session, the guests present were able to share their questions and sometimes their doubts about the development of these metaverse platforms.
Interoperability: Compatibility between different platforms and other metavers initiatives is crucial, as cultural institutions are already using numerous digital tools. Some projects, such as VRROOM, already promote interoperability with initiatives such as the use of easily importable avatars. So this is a blueprint for interoperability, with a strong ecosystem logic and links that cannot all be easily mastered.
Cost and monetization: Institutions are concerned about the cost associated with metavers, seeking a viable business model. Teemew, for example, envisages a cost of one euro per user. Mira x CMN is focusing on creating a platform offering versatile functionality at a low cost. However, the technological landscape is evolving so rapidly that it is difficult to determine fixed costs.
To give a few more specific examples, the Teemew platform is not part of a profit-making business model. Evaluating the user cost at one euro per visitor, we would increase the original ticket price for a museum by €2 per visitor, of which €1 for the platform and €1 for the museum.
The Mira x CMN project's cost-cutting ambitions are to establish a platform logic and create "ready-to-use" technical resources, with functionalities that allow broadcasting on multiple screens, creating avatars, or including online payment methods. So… how to monetize? "We're not there yet!" replies Abla Benmiloud Faucher. The monetization test phase will begin next year, with the aim of rolling out the platform by the end of 2024.
To conclude the budget point, Louis Cacciuttolo reminds us that in a year's time, everything will already have changed considerably, from business models to technologies. So it's hard to estimate costs in advance, given how fast the XR and metaverse environments are evolving!
Impact environnemental : Dans le contexte de France 2030, l'empreinte carbone des métavers est une préoccupation. Les plateformes varient en impact ; Teemew et Mira ont une faible empreinte, car il est possible de faire fonctionner le système en réseau local, et donc de ne pas solliciter des serveurs en plus. ManzaLab spécifiquement, émet 4 fois moins de carbone que Teams ou Zoom. VRROOM, orienté vers le divertissement, est peut-être plus gourmand en ressources, par ses jauges plus élevées et des contenus plus nombreux. Environmental impact: In the context of France 2030, the carbon footprint of metavers is a concern. Platforms vary in their impact; Teemew and Mira have a low footprint, as it is possible to run the system on a local network, and therefore not require additional servers. ManzaLab specifically, emits 4 times less carbon than Teams or Zoom. VRROOM, oriented towards entertainment, is perhaps more resource-hungry, due to its higher gauges and more content.
We were reminded, however, that all these uses are bound to evolve, and very quickly. Today, for example, we can create photogrammetries that will be more easily calculated by a game engine such as Unreal. We have to wait for the arrival of new technologies, and see how they evolve and optimize. All players are working to create cleaner platforms that respect the environment as much as possible.
Accessibility: How can we democratize access to metavers, especially for those who are not technophiles? Information and training sessions, as well as brainstorming sessions, are offered to ease the transition.
The speakers were reassuring, announcing regular meetings with the institutions, to work out future experiments and their economic models together, and thus respond to the various issues.
For example, Mira offers practical reflection meetings, open to all, free of charge. These include technical and practical reflections with concrete examples, and "panorama" meetings open to all institutions.
In short, while metavers offer immense potential, they also raise many questions that need to be addressed collectively by those working in the field. This is the main objective of the Think Tank "Cultural places and metaverses".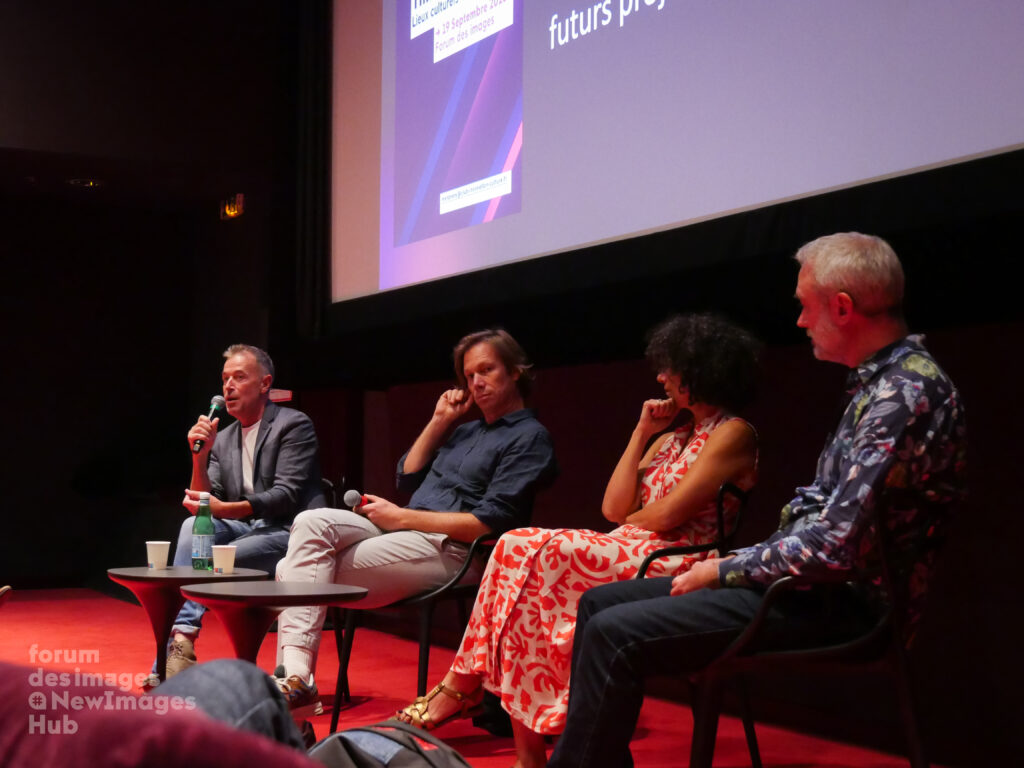 Important points and future interest of Think Tank, Forum des images x CLIC
The Think Tank "Cultural places and metaverses" is the network to join and follow if you want to meet up with us, get informed, and collectively imagine the future of French cultural institutions in the metaverse.
By bringing together innovative players (cultural institutions or companies) and partners in the sector, this think-tank, co-hosted by the Forum des images and the CLIC, aims to encourage debate and the decompartmentalization of knowledge relating to new technologies, so that everyone can build an informed opinion, particularly in the context of the discussions and calls for projects under the "France 2030" plan.
Future workgroups and brainstorming sessions will take place unless otherwise indicated,
November 24, 2023 (morning)
January 16, 2024 (morning)
And March 14, 2024 (morning)
with these respective themes: technology and ecology, uses and business models, legal and ethics.
In the meantime, it's still possible to join the VRROOM platform launch party on November 7, 2023, or to take part in the other 2, depending on the number of places still available!