NewImages Festival : List of winners 2022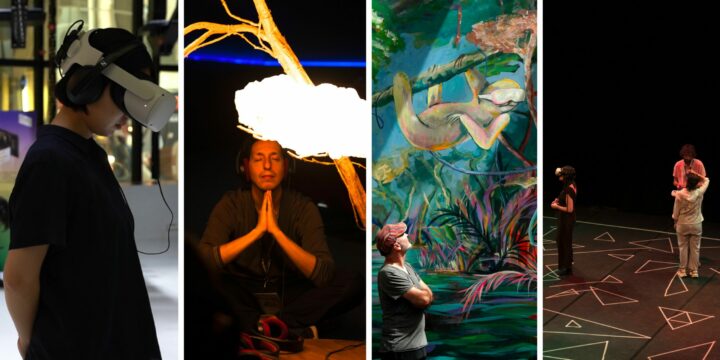 We are very pleased to announce the 2022 Prize List:
🔸 The Golden Mask: Unframed Hand Puppets, Paul Klee by Martin Charrière et Nathanaël Monney
🔸 Special Jury Prize: On the morning you wake by Mike Brett, Arnaud Colinart, Steve Jamison, et Pierre Zandrowicz
🔸 Special Jury Prize – LBE: Kubo Walks the City by Hayoun Kwon
🔸 Special mention: Red Tail (épisode 1) by Fish Wang

🔸 Unifrance Prize: L'Arbre-Soleil by Charlotte-Amélie Veaux et Yann Garreau
🔸 XR Market Award: When silence talks by Paulina Donoso

🔸 Quito UDLA Immersive Residency: To make you dream by Alice Lepetit
🔸 Residenza XR Farnese – Medici: Mono no aware by Boris Labbé
🔸 Taiwan XR Residency: Shift: The Inner Journey by Dorian Rigal et Leon Denise
Experiences in virtual, augmented or sound reality, live creation of a mural, Industry Days with by meetings, conferences and workshops…. On site or online, many of you have joined us from all over the world. Your participation in this 2022 edition is a real pride. The entire NewImages Festival team would like to thank you warmly for your presence and your support!
We would also like to thank our jury, artists, Decision-Makers and producers as well as our partners who contributed to the success of this 5th edition.
On the way now to the 6th edition, remember these dates: April 5 to 7, 2023.🌍
See you soon,
The NewImages Team