NewImages Festival unveils its jury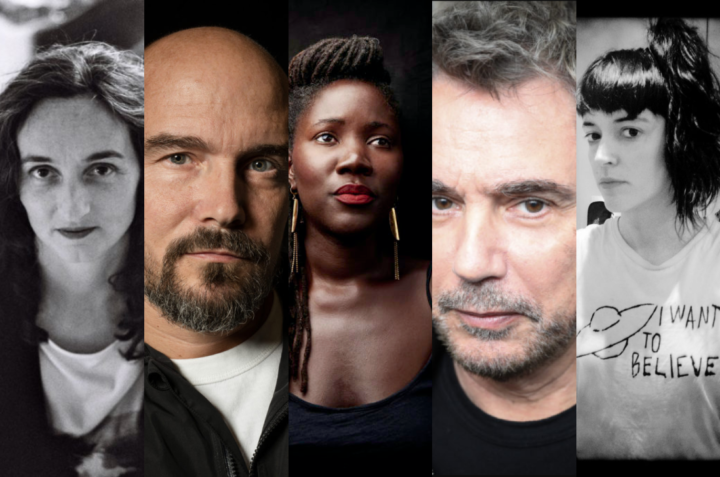 In an exceptional year, an exceptional jury: it is not four names but five names that decorate the list of jury members for this annual XR event. Five personalities from the world of cinema and artistic creation will come to discover the 16 immersive works in competition. It is with great joy that we unveil today the jury members of the NewImages Festival 2020 with great joy that we unveil today the official list of the jury members who will be in charge of awarding the three prizes of the XR Competition
Jean-Michel Jarre | musician, composer, performer, author – President of the Jury
Pioneer of electronic music (first album, Oxygène, 1976), he is recognized worldwide for his approach to innovative visual mise-en-scene and highly technological electronic music.
Her first feature film Since Otar left… received the Grand Prix de la Semaine de la Critique. Since, she gained international recognition as a documentary and feature director.
Trained at ENSAD and after several animated shorts, he directed his first feature film J'ai perdu mon corps which won the Cristal in Annecy in 2019 and was nominated for an Oscar in 2020.
She won the César for best short film for Vers la tendresse and the grand prize at Cinéma du réel for her documentary La Permanence. She is currently finalizing the documentary NOUS.
Vimala has been acting in young independent cinema and auteur cinema since 2013. She also writes and conceives circus performances since 2010, with her partner Tsirihaka Harrivel, such as GRANDE- (2017)
---
XR Competition prizes
→ the Golden Mask (Grand Prix), with a prize of €6 000
→ the Special Prize of the Jury – RV, with a prize of €3 000
→ the new Special Prize of the Jury – AR, with a prize of €3 000
Rendez-vous on Friday September 25th at 6pm, at the close of the Industry Days, to discover the winners 2020 (at the Forum des images, livestream ceremony)