Villa Formose Immersive – France XR Prototyping Residency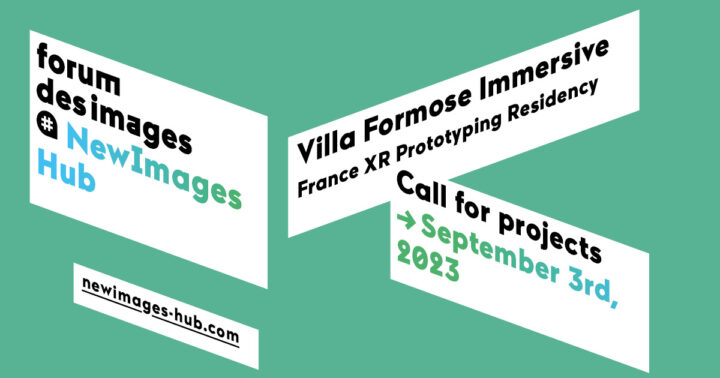 In partnership with CNC, TAICCA, Kaohsiung Film Archive, French Office in Taipei, Institut Français NewImages Hub is thrilled to open the call for projects for the Villa Formose Immersive, France XR Prototyping Residency to strengthen creative synergies between France and Taiwan in the field of immersive reality.
For the first time, NewImages Hub is preparing to welcome its first Taiwanese resident to France in spring 2024, in Paris for a period of 3 to 7 weeks!
Included in the Villa Formose Immersive program, the France Prototyping Residency enables a Taiwanese designer to travel to Paris between March and April 2024 to develop the prototype of an immersive experience with the help of French artists and professionals (local technical teams, production companies, etc.). The program also aims to help the creator strengthen his or her network and skills.
At the end of the residency, the designer must have developed at least one prototype ready for production, as well as a report on his or her work and the evolution of the project during the residency.
Open to any:
all creative and innovative XR or immersive projects (VR360, VR interactive, augmented or mixed reality, installation including immersive technologies, hybrid live performance)
in development, Taiwanese production or co-production
Benefits:
3 to 7 weeks of residency in Paris between March and April 2024
accommodation and workspace included
mentoring sessions on XR production and distribution
a total grant of 1,400,000 NTD including but not limited to, production fee,
daily living allowance of 50 EUR/day, insurances and taxes
round trip flight tickets covered by the partners
the provision of VR headsets and other equipment on site
Application deadline: September 3rd, 2023