XR Development Market
The XR Development Market (formerly XR Financing Market) is a one-of-a-kind networking platform of one-to-one meetings where the future immersive art masterpieces are discovered and financed.
About
Each year within the framework of the NewImages XR Market, the XR Development Market brings together some 175 professionals from more than 30 different countries and organizes more than 450 one-to-one meetings in order to connect the most promising and recognized artists and/or producers of the moment with the most influential curators, programmers, and distributors coming from the whole world, as well as with the heads of content from leading technology companies.
For the selected participants, the XR Development Market is a chance to initiate new co-production and distribution opportunities for their projects as well as a strategic place to share new creative practices and to engage inspiring conversations.
Thanks to this innovative matchmaking program, the NewImages Festival intends to develop, structure and strengthen the XR ecosystem and to provide long term support to European and international immersive creation.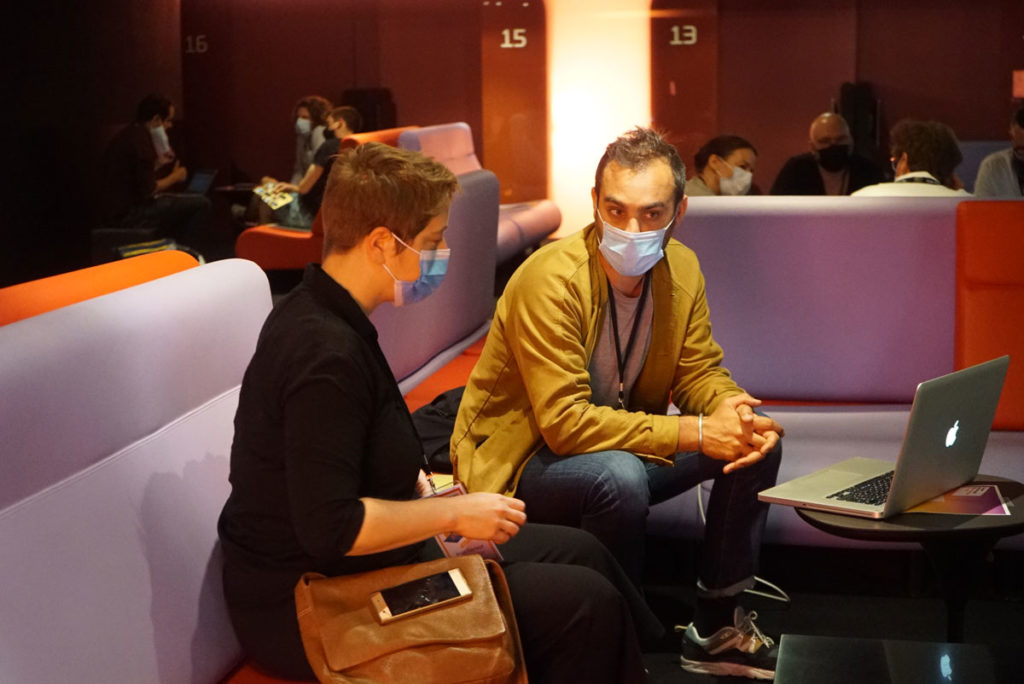 Discover the projects selected for the 2022 XR Development Market
As usual, the co-production market brings together new talents and award-winning artists from around the world.
Pre-organized meetings between Decision Makers and selected project holders will be held:
on Thursday, June 2nd, 2022 (online meetings)
on Wednesday, June 8th, 2022 (in person meetings)
A 100% hybrid format allowing:
to ensure the participation of all selected project holders and Decision Makers, whether they are in Paris or not
to switch between online and in person meetings
to get the best quality of service and get the most from the event
Join as Decision Makers
Would you like to meet the selected project holders? Join the 2022 XR Development Market as a Decision Maker!
Accreditation is free, by request only and subject to acceptance. Please contact us for details and registration process.
Contact us
2021 key figures
33
nationalities of participants
450
meetings have been organized
176
participants in total (+32%)
111
international participants