Taiwan x France XR Day
Taipei, Taiwan Creative Content Fest
November 8-9, 2021
The Taiwan x France XR Day is the result of the unprecedented strategic partnership launched early 2021 by the NewImages Festival and the Taiwan Creative Content Agency (TAICCA). It has been designed a bilateral program of meetings and networking that aims to support exchanges and collaborations between France and Taiwan in the field of immersive creation.
After the success of the 1st event last June, within the framework of the NewImages Festival (watch the replay), the second stage of the professional program will take place on November 8-9, 2021 as a preamble to the Taiwan Creative Content Fest ("TCCF", organized by TAICCA from November 10-14, 2021).
Due to the international health situation, please note that the second stage of the Taiwan x France XR Day will be held online. Registration is free of charge.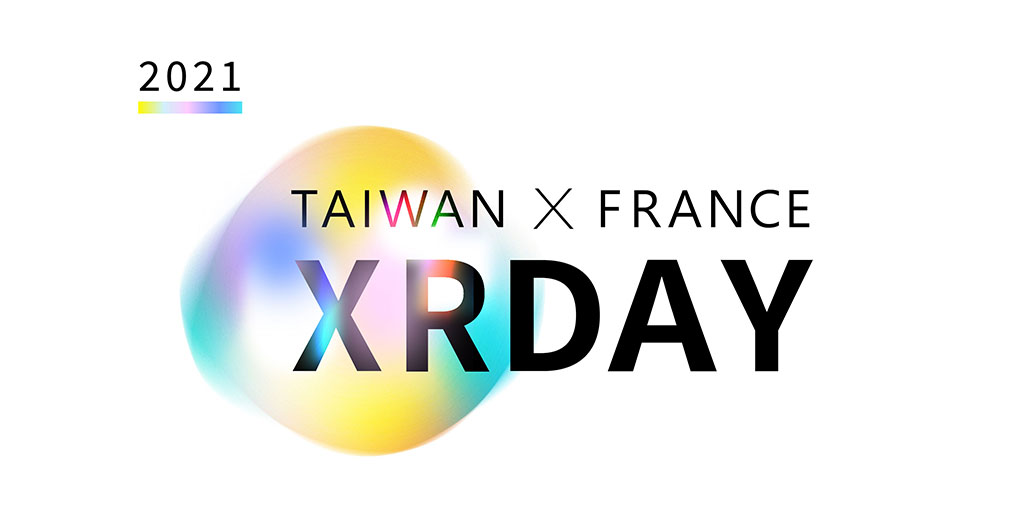 PARTICIPANTS
✓ registration deadline: November 7th, 2021 (11:59pm, GMT)
✓ open to any professional interested in immersive creation and/or XR technologies (regardless of business sector or you have – or not – a project in development)
✓ also open to students
Register
Workshop Schedule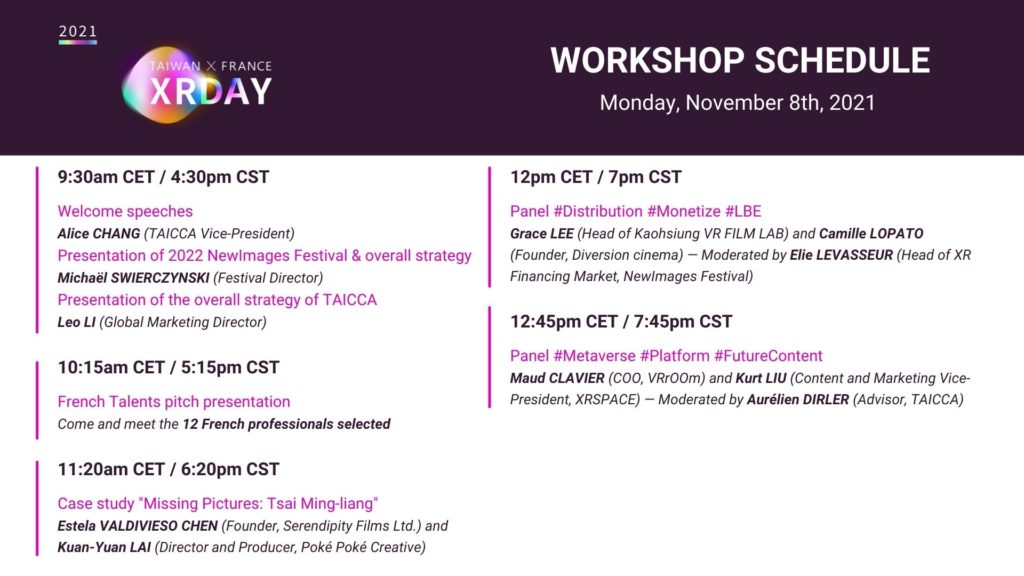 Come and meet the French TALENTS selected!