2020 Edition – NewImages Festival
From September 23 to 27, postponed for sanitary circumstances, this 3rd edition – which took place physically but also online – has reinvented itself to offer everyone the best that immersive creation does today
– Some key figures
22 nationalities
At the XR Financing Market
336 meetings
Between 90 producers and 42 Decision Makers
40 Projects
Selected by the XR Financing Market
623 accredited
French and foreign professionals
– The highlights
The livestream show Ibaaku:
Alien Cartoon
Ibaaku defines himself as a sonic poet. He gave us an Afro-futuristic spectacle of a new African era. Carried by waves of ancestral rhythms, Ibaaku guided us with his sound poetry in an African city of the future where aliens interact with earthlings.
The Phygital Spectacle (World Premiere) – Flame
This show combining real and virtual, made to measure for the occasion, was the first part of the future VRrOOm Live XR Series program. On stage, supported by her singer, a dancer have twirled from one universe to another in a unique choreography.
The aquatic experience
SPACED OUT
Was underwater VR experience using the revolutionary VR waterproof headset, DiVR by Ballast Technologies. It invited visitors to float on water while breathing with a snorkel, giving an illusion of being immersed onto the lunar surface.
Master class Alain Damasio
The master of French science-fiction was the festival's guest of honor. He was notably discuss tomorrow's fictions and imaginaries that are alternative (and positive!) as well as his new projects, especially MOA — My Own Assistant, adapted from his novel Les Furtifs.
Collectif 50/50, the festival's commitments
Together, let us shape an XR industry that resembles us. Concerned since its beginnings with respecting parity, NewImages Festival was proud to stand this year alongside the Collectif 50/50, invested in thinking and fighting for equality and diversity in the cultural industry.
– New multimedia content
As part of the 3rd edition of NewImages Festival, the audio series that makes virtual worlds talk where professionals talk about their work and industry after the Covid-19 crisis, was completed with 3 last episodes. See more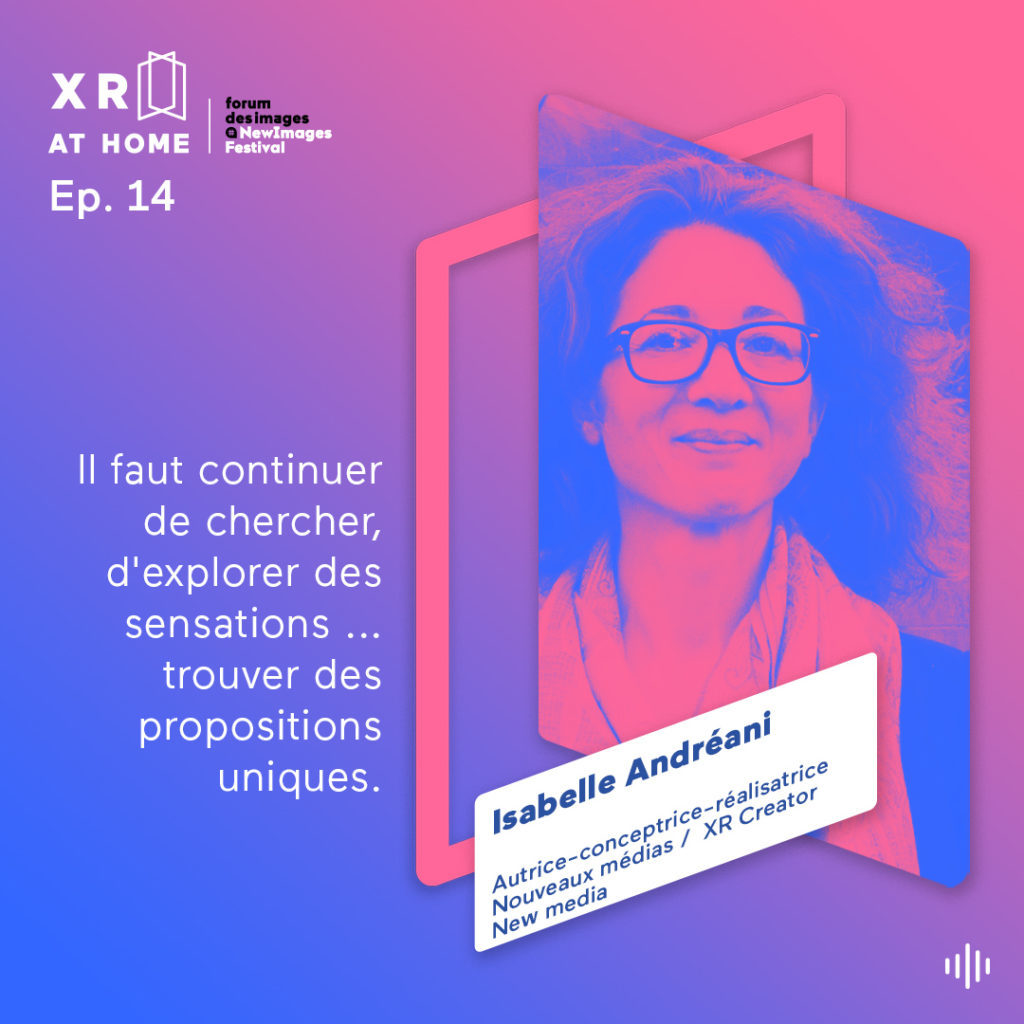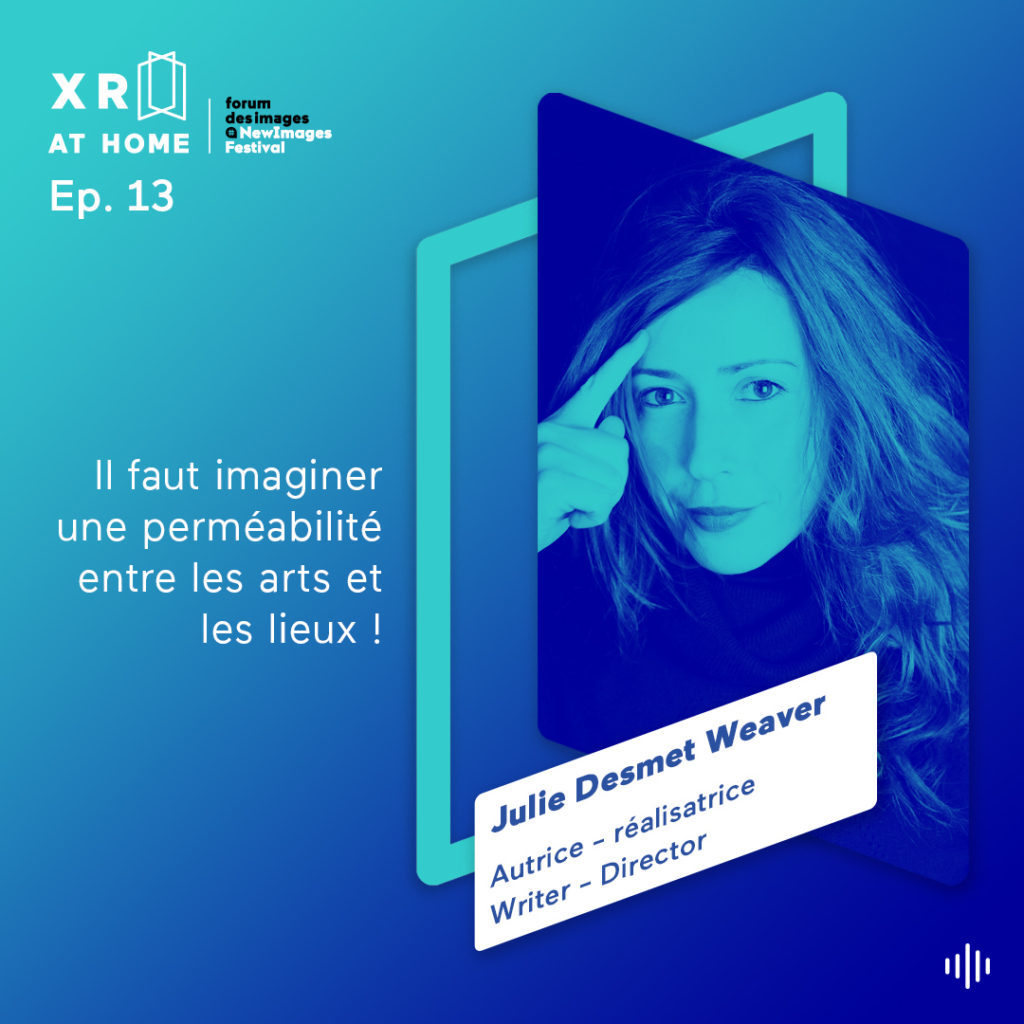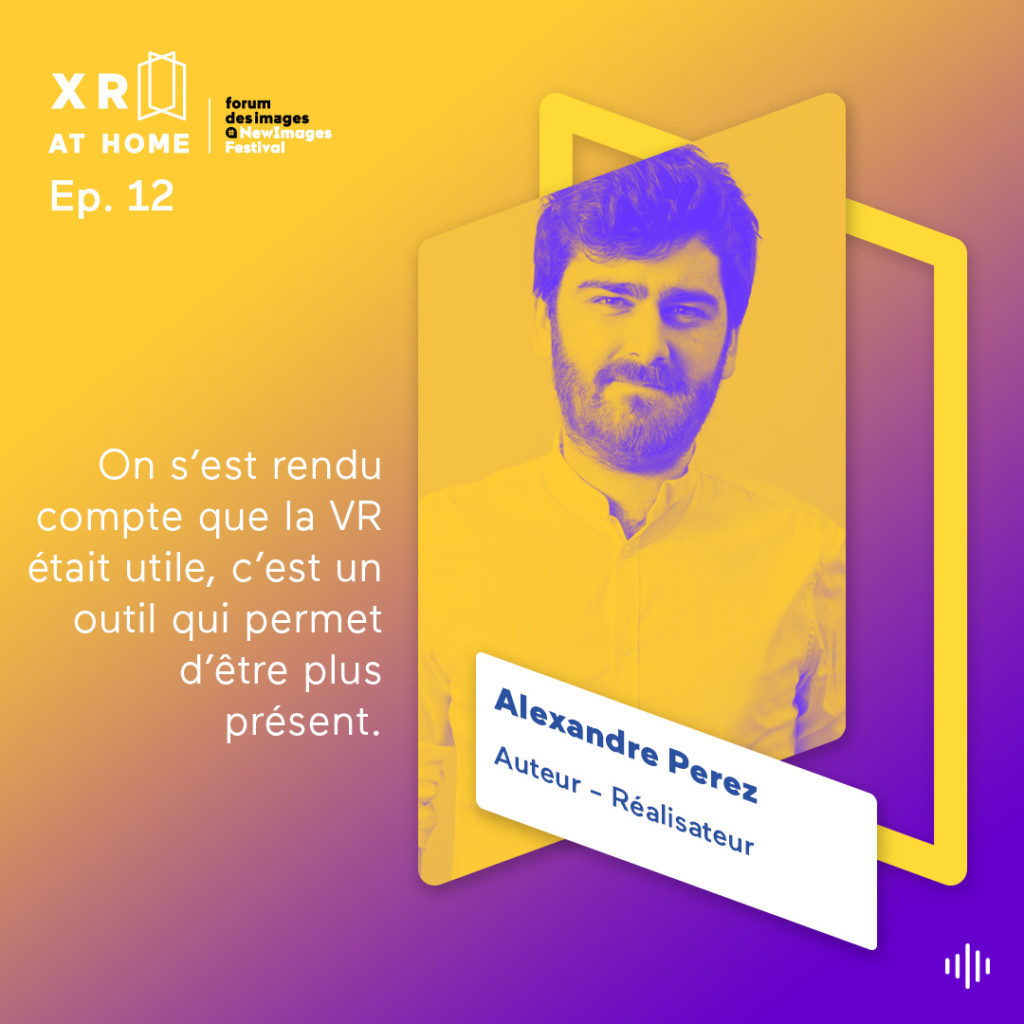 Interview withIsabelle Andréani, Creator New media · Only in French ·
Interview with Julie Desmet Weaver, writer & director · Only in French ·
Interview with Alexandre Perez, writer & director · Only in French ·
– The XR Competition Prizes
Among the 15 selected for the XR competition, 4 experiences were rewarded by the Jury chaired by Michel Jarre and composed of Julie Bertuccelli, Jérémy Clapin, Alice Diop and Vimala Pons.

The international competition – until now dedicated to VR – opened this year to augmented reality (AR)
Golden Mask (Grand Prize) – €6,000
to Hsin-Chien Huang for Bodyless
Special Jury Prize – VR – €3,000
to Ainslee Robson for Ferenj: A Graphic Memoir in VR
to Fabito Rychter and Amir Admoni for Gravity VR produced by Delirium XR (BR/PE)
Special Jury Prize – AR – €3,000
For MOA – My Own Assistant to Charles Ayats, Franck Weber, Alain Damasio, Frédéric Deslias – Red Corner, France Télévisions, Le Forum des images, La Volte, le Clair Obscur, Small Studio, Chroniques (FR)
– The 2020 XR Financing Market
Unique in Europe in terms of openness to immersive creations as a whole (films, modern art, games, live shows…) the XR Financing Market has provided 90 project leaders with expertise from no less than 42 Decision Makers.
The XR Financing Market awarded its best project prize to A city of Foxes created by Nihaarika Negi and produced by Tamanoir Immersive Studio.
The 2nd Taiwan XR Residency – initiated by NewImages Festival, the French Office in Taipei, and the Kaohsiung FilmFestival – has named Hayoun Kwon as the new resident for his project The Guardians of Jade Mountain produced by Balthazar Auxietre et Richard Turco – Innerspace VR (FR). This residency will help him develop his project for 3 months in the heart of the Kaohsiung ecosystem.
– The Industry Days

The Industry Days were hosted by experts from the XR industry. Come from all over the world or remotely, they presented and shared the latest trends in technological creation.
– According to director of NewImages Festival
« This hybrid edition changes the way festivals will take place tomorrow… the engagement of the public and the professionals, and the jury's feedback confirms the importance of immersive creation today and the legitimacy of the fight to bring it to the forefront tomorrow. Missions we will have to extend for our 4th edition from the 9th to the 13th of June 2021. » Michael Swierczynski
– See more
Hosted by the Forum des images (a cultural institution subsidized by Paris City Hall), NewImages Festival was born in January 2018, when the Paris Virtual Film Festival (created in June 2016) and l Love Transmédia (launched in 2011) merged into a single entity.